The 43rd Annual Conference of the Society of Ethnobiology in Cedar City, Utah, May 12–15, 2021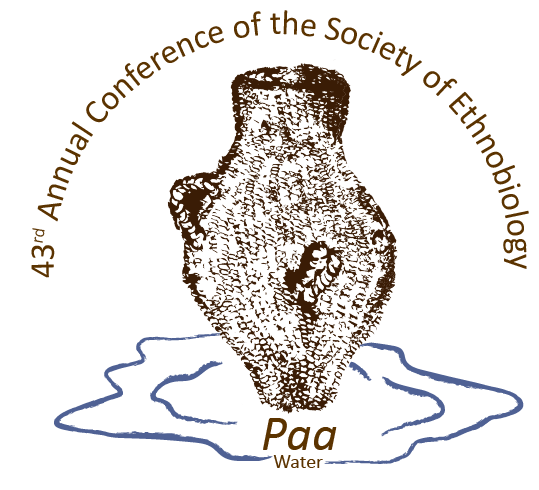 The artist of the 2020 logo is Tanayah Tom. She is a member of the Indian Peaks Band of the Paiute Indian Tribe of Utah.
Paa yoo-ants (Water Basket) is a source of life for the Nuwuvi, Southern Paiute people. Paa (water) is a precious resource that every living creature needs to sustain life.