2021 Virtual Conference of the Society of Ethnobiology, May 12–14, 2021
Primary tabs
Abstract submissions are now being accepted.
We welcome all individually submitted abstracts on topics relevant for ethnobiology.
DEADLINE for abstract submission: January 31, 2021
Information Regarding Presentations
Presentation format options:

Oral (live)—12 minutes (10 min presentation, 2 min questions)
Oral (pre-recorded)—12 minutes
Poster display (live)—12 minutes

Individual abstract word limit: 150 max
Poster Presentations: More information and guidelines coming soon.
All first authors must be current SoE members and registered for the conference (limited number of waivers are available). Conference participants may only be first author on one paper, and likewise may only be the first author on one poster submission.
Preference for the final program selection will be given to first authors who are only submitting an abstract for one form of presentation (either an oral or poster).
There is no limit on the number of abstracts (oral or poster) in which you can be a co-author.
How to Resubmit Your 2020 Abstract:
Log in to the website and navigate to your My Information page.
Scroll to the bottom of the page to the "My Conference Abstracts" section and click "Edit" next to the abstract you wish to resubmit.
Complete the new fields and make any other edits you wish.
Click "Save".
After January 31, 2021, any 2020 abstracts that have not been resubmitted will be deleted from the system.
How to Submit a New Abstract
Purchase an SoE membership. If you are already a member, check that your membership expiry date is later than or equal to May 14, 2021. You can find your membership information by logging in and clicking the "Account" link under "My Menu" in the left sidebar.
Log in to the website. New members will receive an email with login information after purchasing a membership. If you have forgotten your password you may request a login link using the Password Reset form. **If you do not log in before proceeding to Step 3, your registration may not be linked to your membership record and you will not be able to submit your abstract.
Register for the conference.
Log out, then log back in again. This step is required for your login account to be updated with the registration information.
Return to this page and click on the "Submit Your Abstract Now" button below. If you do not see the button, please try logging out, then logging back in again. If you still do not see the button, contact the SoE Webmaster for assistance.


You may choose to resubmit your abstract from 2020 or submit a new one. However, whether you submit a new one or resubmit from last year, we need everyone to select their 2–3 preferred time blocks in which they can present (live presentations only). Please see the time block chart below, or, if your timezone is not shown you can use this Timezone Converter:
Session Time Block Chart (UTC-8)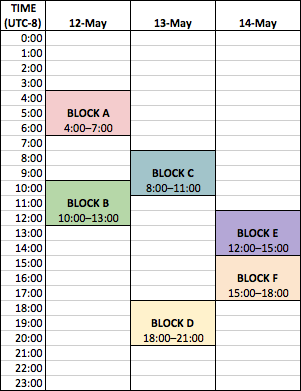 Session Time Block Chart (UTC-7)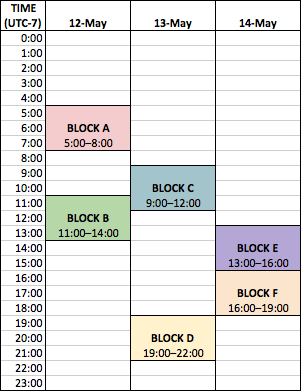 Session Time Block Chart (UTC-5)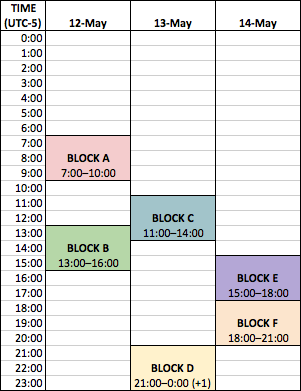 Session Time Block Chart (UTC-4)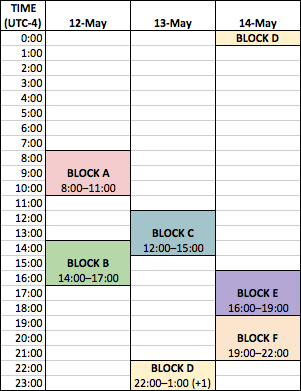 Session Time Block Chart (UTC-0)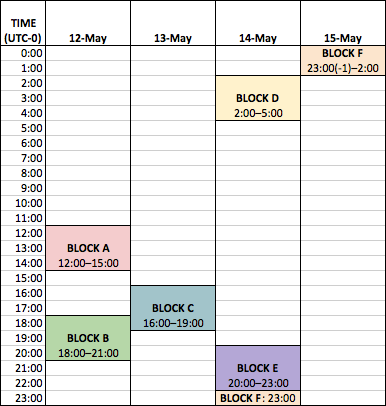 Session Time Block Chart (UTC+1)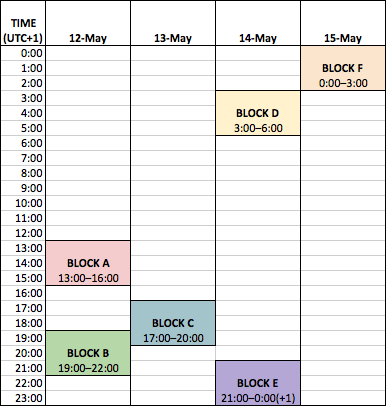 Session Time Block Chart (UTC+3)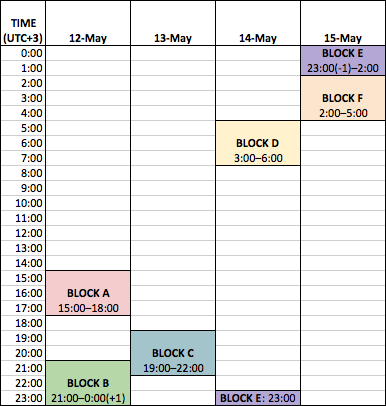 Session Time Block Chart (UTC+7)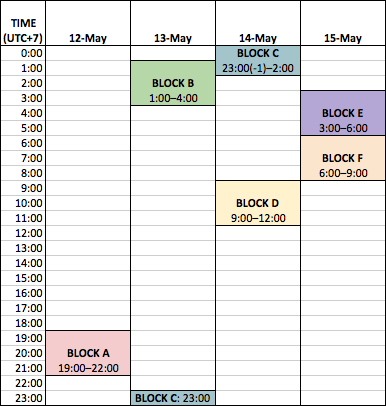 Session Time Block Chart (UTC-11)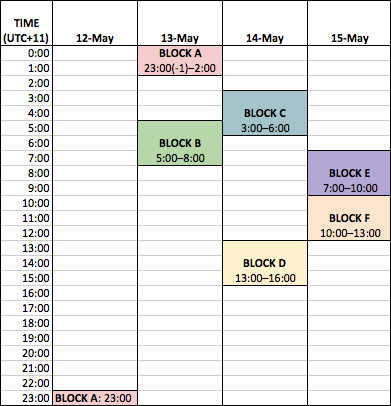 3-Hour Block Structure
| | |
| --- | --- |
| 10 min | Welcome & Orientation |
| 75 min | Session with 6 speakers (12 min each) |
| 20 min | Break. Lounge. Exhibit Hall. |
| 75 min | Session with 6 speakers (12 min each) |