President (May 2015-May 2017) Scott M. Herron is a full professor of Biology at Ferris State University in Big Rapids, Michigan. He is also a visiting associate professor of Ethnobotany at the University of Michigan Biological station, where he has taught an advanced Ethnobotany field course since 2003. Scott studied Ethnobotany, cultural anthropology, paleoethnobotany, American Indian studies/history, and linguistics during his undergraduate and graduate careers. He continues his research as a specialist in the Great Lakes region, with focus on the Anishinaabek culture (Ojibwe, Ottawa, Potawatomi, Cree and Menominee). He directs the Wild Rice and Ethnobiology Lab at Ferris, is the faculty advisor for the Circle of Tribal Nations, and he co-chairs the Native Wild Rice Coalition. Scott has emphasized the outreach of academics into undergraduate and high school research and mentoring, especially targeting American Indian students as future scientists, researchers, and Ethnobiologists. He has helped develop the framework for curriculum and certification with the Open Science Network, collaborating with SEB, NSF, BRIT, and continues to do outreach with the Ecological Society of America, where he actively helps direct the activities of the Traditional Ecological Knowledge section. He hopes to grow the Society with emphasis on training the next generation of multicultural, multidisciplinary Ethnobiologists.

President Elect (May 2015-May 2017) Cissy Fowler is an Associate Professor in the Department of Sociology and Anthropology at Wofford College. Her research interests are ethnography, global health, fire science, and science and technology studies. I am a deeply devoted anthropologist who expresses my dedication to the discipline through teaching undergraduates, performing service at my institution as well as in my local and professional communities, editing academic publications, and research and writing. One of the most meaningful ways I have served my communities is as the Secretary of three Boards of Directors: the Society of Ethnobiology (2009-May 2015), the Tryon Arts and Crafts School (2013-December 2014), and the Foothills Fire Commission (2007-May 2012). My understanding of the roles of the Executive Committee of the Board, is that its members are visionaries, promoters, communicators, defenders, negotiators, and stewards. These concepts will guide me as I work hard to fulfill my duties as the President Elect of the Society. I admire the current and past SoE leadership for constructing a strong professional community for our field, for publishing highly regarded texts, for organizing invigorating annual conferences, and for maintaining social media networks to keep our members connected.
Treasurer (May 2014-May2017) Denise Glover is an ethnobiologist of the socio-cultural anthropology ilk. Her research has focused on medicinal plant classification in Tibetan medicine and the changes within that classificatory system as it relates to shifts in ideas about natural kinds. She has also examined cultural productions about natural and socio-cultural environments (among British botanists in SW China, for example), and has facilitated conference panels (and publications—within SoE but also outside of it) on issues of medicinal plant commodification and conservation. She was SoE Conference Coordinator from 2009-2013. She teaches anthropology and Asian Studies (courses include Cultural Anthropology, Asian Medical Systems, Indigenous Peoples, Environmental Anthropology, and Linguistic Anthropology) at the University of Puget Sound, where she has been since 2008.
Secretary (May 2015-May 2018) Karen Park is an assistant professor in linguistics at the University of Pittsburgh and the linguist for the Ethno-ornithology World Archive at the University of Oxford. Her research explores both language change and loss in Fijian dialects and theoretical approaches to structure and meaning in language with a particular focus on reflexive systems. She is also a consultant with the Council of American Overseas Research Centers and a Research Collaborator at the Smithsonian Museum of Natural History.
Board Members at Large
Website and Social Media Coordinator (May 2014-May 2017) Chelsey Armstrong is a Ph.D. student in the department of archaeology at Simon Fraser University. After completing a Masters degree at the University of Western Ontario in molecular paleoethnobotany she returned to the Northwest Coast to continue cultivating the relationships she started there during her undergrad. She is interested in applying modern and ancient DNA analyses to contribute to paleoethnobotanical and ethnobiological research. Particularly, her research is combining lingsuitic evidence with modern and ancient genetics, archaeological surveys and ethnoecological studies to explore the traditional management and long distance trade of Corylus spp. in the Pacific Northwest. She has been part of the Society of Ethnobiology community for six years and considers the Society to be her intellectual home. She has presented her research at the annual conference several times and recently was one of the recipients of the Barbara Lawrence award.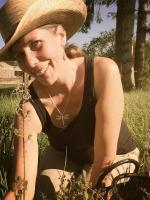 Promotion and Outreach Coordinator: Publicity and Community Engagement (March 2016-May 2019) Joyce LeCompte is an environmental anthropologist whose primary field is ethnoecology, with a specific focus on the role that plants play in human physical, cultural, and spiritual wellbeing. Dr. LeCompte successfully defended her dissertation in the fall of 2015, and is currently developing a research program called "Cultural Ecosystems of the Salish Sea." This collaborative and multidisciplinary project will examine the historical ecology of plant resource cultivation through ethnohistoric and agroecological lenses, and will link these findings to present-day food sovereignty concerns in contemporary communities, including issues such as the projected effects of climate change on traditional foods; ecological restoration, farming and gardening efforts on Native American lands; and the politics of collaboration to manage habitats that support traditional plant foods on publicly owned lands. As the Society's public engagement and communication coordinator, Joyce is particularly interested in exploring the intersections between public engagement and the Society's ongoing commitment to inclusiveness across intellectual and social difference. She is also interested in exploring how the Society can continue to support and encourage public scholarship amongst our members, the institutional barriers to engaging broader publics in their work that SoE members face, and successful strategies for overcoming them.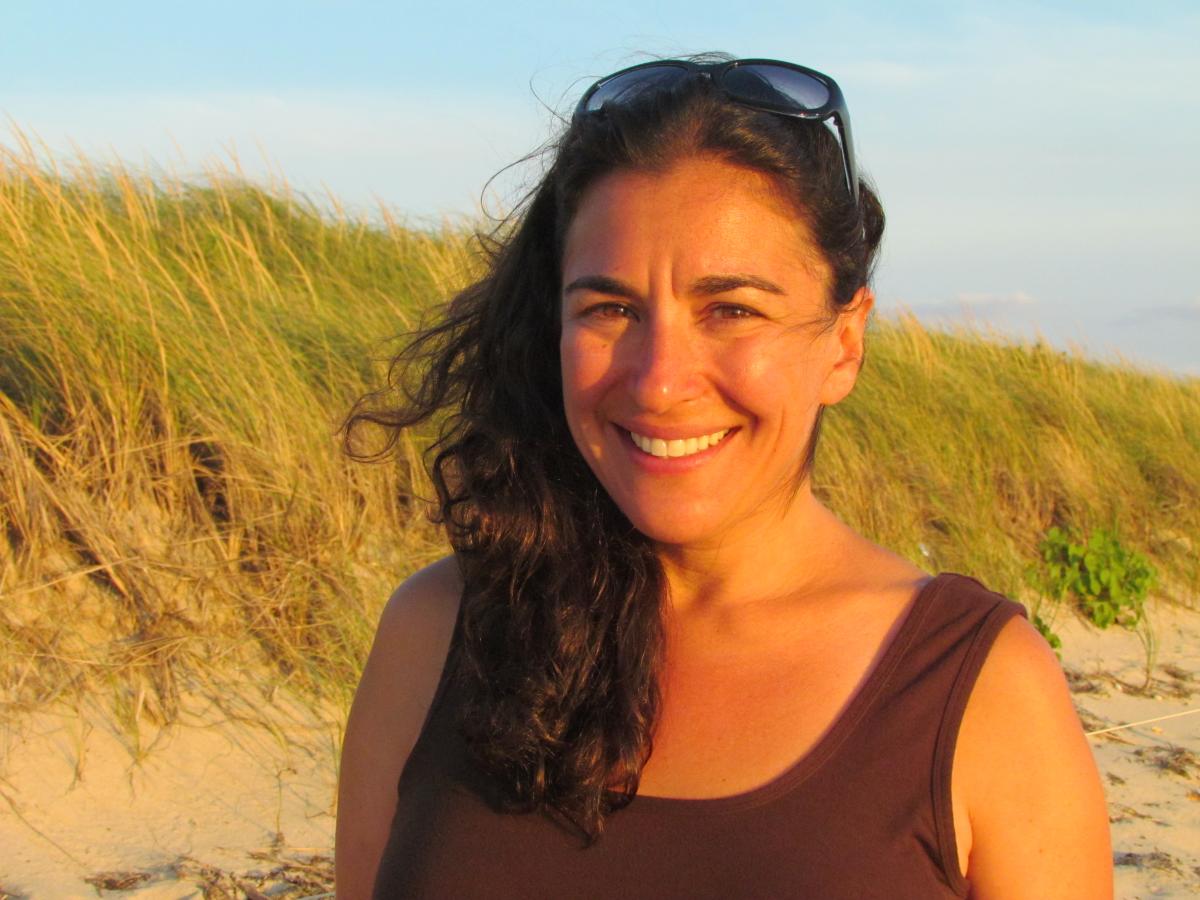 Promotion and Outreach Coordinator: Membership and Development (May 2015-2018) Daniela Shebitz is an Associate Professor at Kean University in New Jersey. She is a plant ecologist whoresearches the effects of land management on culturally and ecologically significant plants. She collaborates with local people to restore those plants and ecosystems which defined the region. Daniela serves as the Program Coordinator of Environmental Biology and Sustainability Sciences at Kean and she teaches courses in Field Biology, Conservation Biology, Medicinal Botany, Environmental Science, and Sustainability. She works with students on research in sites ranging from the urban parks of Union County and the wetlands of the New Jersey Pine Barrens to the rainforests of Costa Rica. She currently serves as the PI on a National Science Foundation Research Experiences for Undergraduates grant that investigates the effects of land management on diversity and ecosystem function in Costa Rica. Daniela first became involved with SoE in 1999 and is truly honored to be part of the SoE board.
Promotion and Outreach Coordinator: Student Engagement (May 2016-May 2019) Alex McAlvay is a Ph.D. student in Botany at the University of Wisconsin–Madison and holds a B.Sc. in biology and anthropology from Western Washington University. His dissertation research investigates the evolutionary impacts of resource management practices on invasive field mustard (Brassica rapa L.) among farmers in Mexico. He has been involved in the Society of Ethnobiology since 2010, serving as undergraduate outreach coordinator, podcast team co-coordinator, and in other capacities. He is currently the ethnobotanist for the Herbal Anthropology Project, an organization working to conserve traditional ecological knowledge and ensure intellectual property protection. He has also volunteered with other projects and non-profits including the Huichol Center for Cultural Survival and Traditional Arts in Mexico, Black Mesa Indigenous Support in the United States, and the Nutrition, Environment, and Food Systems in Ethiopia project.
Publications Liaison (May 2014-May 2017) Ray Pierotti (Ph.D. Dalhousie University) is Associate Professor of Ecology and Evolutionary Biology and Indigenous Studies at the University of Kansas. His training was in population ecology, behavior, and evolutionary ecology of birds and mammals. He has published more than 90 papers, and is active in interdisciplinary research to establish the validity of the knowledge of indigenous peoples as a way of knowing and understanding the functioning of the world. His research program combines Western Science with traditional indigenous understanding. He has mentored numerous Native American scholars (more than 50 BAs and 15 with graduate degrees).
Appointed Board Positions
Conference Coordinator and Awards Coordinator Liz Olson earned her doctorate degree in Anthropology from Case Western Reserve University in 2009, and is currently Assistant Professor of Anthropology at Southern Utah University, located in Cedar City, UT. She has conducted fieldwork in the USA, Mexico and Bolivia. Her doctorate research tackled questions about the constitution and distribution of indigenous ethnobotanical knowledge in west-central Mexico. She has used a blend of qualitative and quantitative approaches to study traditional ecological knowledge of medicinal plants and relate it to the processes of community development and community-based conservation. Currently, her research agenda is focused on the role of botanical knowledge in ethnomedical systems in Western Europe, the USA and Mexico. Liz is also very engaged in food and health sovereignty movements which she integrates in many of her classroom-based projects.
Graduate Ethnobiology Research Fellowships Coordinator Steve Wolverton is an ethnobiologist specializing in the ecology of human adaptations during the Holocene in North and South America. He is associate professor at the University of North Texas in the Department of Geography. His interests span ecology, ethnobiology, environmental archaeology, paleozoology, and conservation biology. His recent research focuses human adaptations to elevation gradients in the Andes of central, western Argentina among prehistoric hunter-gatherers and contemporary pastoralists. Other research centers on animal ecology and the use of datasets from zooarchaeology and paleontology to address modern issues in conservation biology. In addition, Steve has interests in analytical chemistry and has on-going research in artifact residue analysis including fatty-acid and protein residues from pottery. He is co-editor of the book Sushi in Cortez: Interdisciplinary Essays on Mesa Verde with David Taylor published by University of Utah Press. Steve teaches a variety of human ecology, conservation, and geography courses. Steve is one of the Editors of Ethnobiology Letters, author of the Daily Science Professor Blog, and Research Associate at Crow Canyon Archaeological Center. He is a Faculty Fellow through the UNT Center for the Study of Interdisciplinarity. Steve and Barney Venables direct the UNT Interdisciplinary Laboratory of Archaeological Residue Chemistry (iLARC).