Current Board of Directors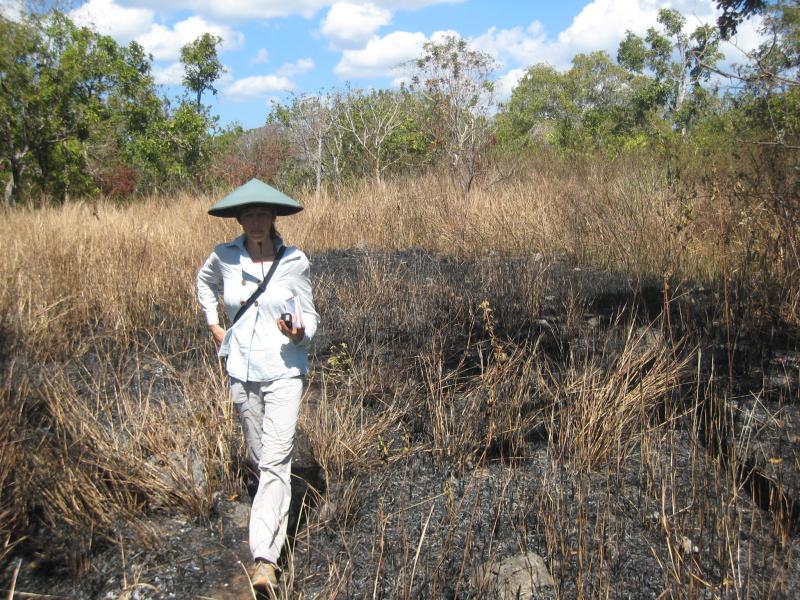 President (May 2017-May 2019) Cynthia "Cissy" Fowler is Chair of the Department of Sociology and Anthropology at Wofford College. Fowler is a deeply devoted ethnobiologist and anthropologist who expresses her dedication to these disciplines through teaching undergraduates, performing service at her institution as well as in local and professional communities, editing academic publications, and research and writing. Fowler's research interests are in the areas of space-time cultures and biosocial dynamics. Her current research lies at the intersections of fire ecology and science and technology studies. She has conducted ethnographic fieldwork in Indonesia, Hawai'i, Vietnam, and the U.S. South. Fowler has published her research results in journal articles and books, including Biosocial Synchrony on Sumba: Multispecies Interactions and Environmental Variations in Indonesia (2016) and Ignition Stories: Indigenous Fire Ecology in the Indo-Australian Monsoon Zone (2013). FIre Otherwise: An Ethnobiology of Burning in a Changing World, co-edited with James R. Welch, is due to be published in June 2018. Fowler is the co-editor along with Dr. Elizabeth Olson of the monograph series Global Change/Global Health published by the University of Arizona Press. Fowler has been an active member of the Society of Ethnobiology since 1999, serving as the book review editor of the Journal of Ethnobiology, the board secretary, and the co-founder and editor (2010-2015) of the open access journal Ethnobiology Letters. Fowler approaches her role on the SoE Executive Committee as a promoter, bridge-builder, communicator, and advocate for ethnobiology.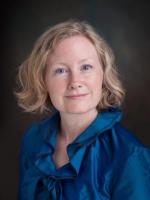 President Elect (May 2017-May 2019) Sarah Walshaw is a Senior Lecturer at Simon Fraser University, where she teaches African history and food history. Her research examines non-mechanized farming systems in eastern Africa, past and present, through palaeoethnobotany, oral history, archival documents, and ethnoarchaeology. Sarah's primary research sites are in coastal Tanzania, where Swahili communities bridge(d) local practices of food production and trade with the Indian Ocean world, and adopted Asian plants and Islam. Her dissertation research was published in 2015 as a BAR monograph: "Swahili Urbanization, Trade and Food Production: Botanical Perspectives from Pemba Island, Tanzania, 700-1500AD." Sarah enjoys learning from her teachers and students, in Tanzania and Canada, and is interested in pursuing educational and advocacy programs while on the Society of Ethnobiology Board. She also looks forward to building connections with scholars in related fields and organizations while on leave in the UK in 2018.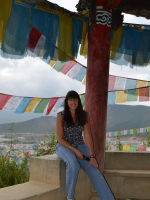 Treasurer (May 2014-May 2020) Denise Glover is an ethnobiologist of the socio-cultural anthropology ilk. Her research has focused on medicinal plant classification in Tibetan medicine and the changes within that classificatory system as it relates to shifts in ideas about natural kinds. She has also examined cultural productions about natural and socio-cultural environments (among British botanists in SW China, for example), and has facilitated conference panels (and publications—within SoE but also outside of it) on issues of medicinal plant commodification and conservation. She was SoE Conference Coordinator from 2009-2013. She teaches anthropology and Asian Studies (courses include Cultural Anthropology, Asian Medical Systems, Indigenous Peoples, Environmental Anthropology, and Linguistic Anthropology) at the University of Puget Sound, where she has been since 2008.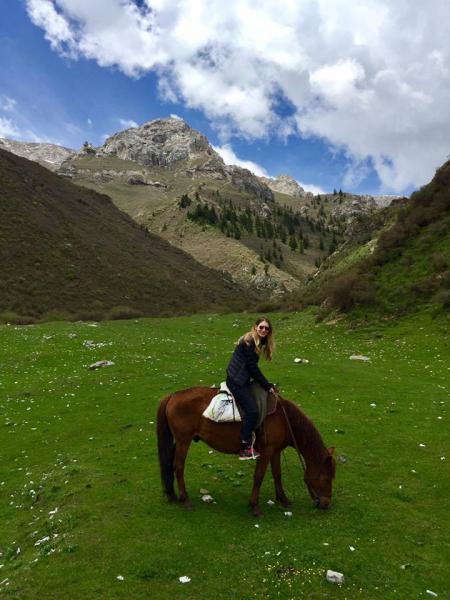 Secretary (June 2018-May 2021) Jade d'Alpoim Guedes is an environmental archaeologist and ethnobiologist who employs an interdisciplinary research program to understand how humans adapted their foraging practices and agricultural strategies to new environments and have developed resilience in the face of climatic and social change. She employs a variety of different methodologies in her research including archaeobotany, paleoclimate reconstruction and computational modeling. Dr. d'Alpoim Guedes' primary region of focus is the Tibetan Plateau, where she directs an interdisciplinary fieldwork project in the Jiuzhaigou National Park in Western Sichuan. She has worked extensively in China, but also has interests in Nepal, Thailand and Pakistan. Dr. d'Alpoim Guedes also works closely with crop scientists to preserve and promote the use of landrace crops. She is currently an Assistant Professor in the Department of Anthropology and at the Scripps Institute of Oceanography at University of California, San Diego where she mentors undergraduate and graduate students in her laboratory.
Board Members at Large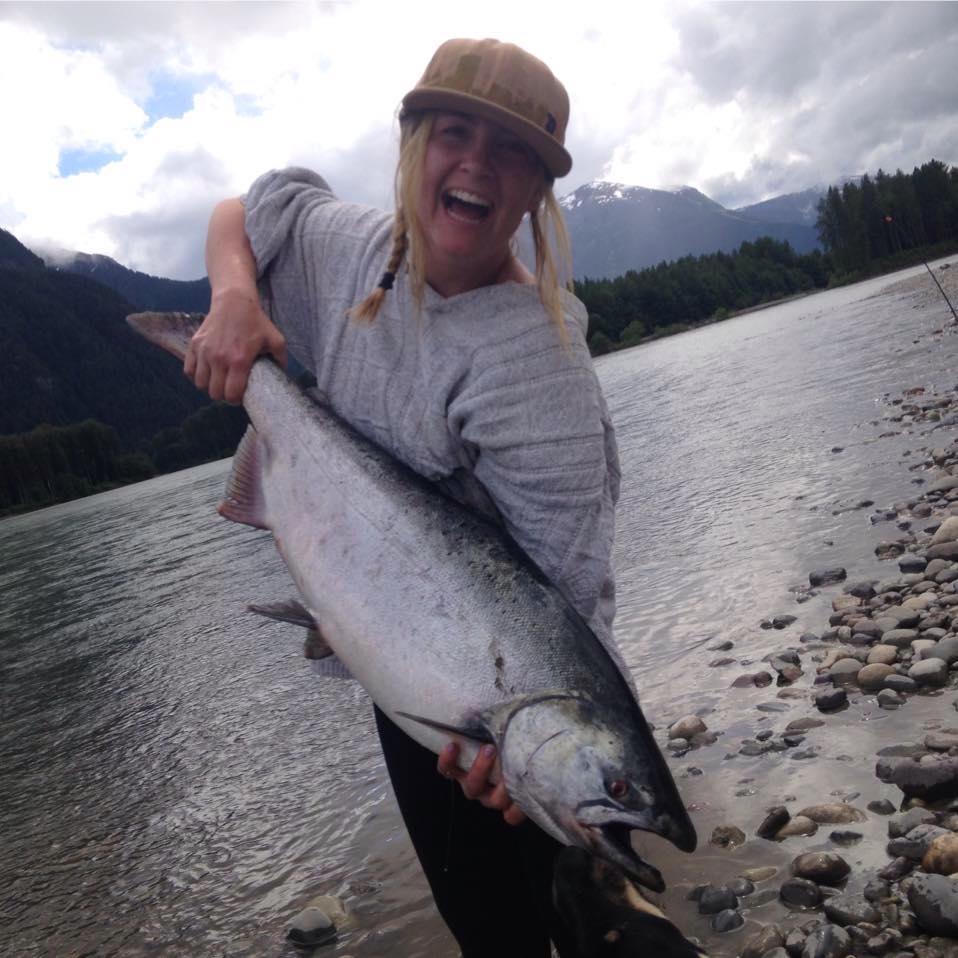 Publications Liaison (May 2017-May 2020) Chelsey Geralda Armstrong is a Ph.D. candidate in the department of archaeology at Simon Fraser University. She works and lives in Northwest British Columbia where she applies ethnobiological theory and method to archaeological practice. Along with her Tsimshian and Gitxsan collaborators, Chelsey studies the cultural landscapes of the Skeena watershed. In particular, she explores the timing and extent of ancient forest management practices that resulted in remnant forest gardens found at archaeological sites today. Chelsey has been a member of the Society for 8 years, previously served as the website and social media coordinator, she is a Barbara Lawrence award recipient, and considers the Society to be her intellectual home. In her new position as publications liaison, she works with JOE and EBL editors to broadcast our great publications to the world.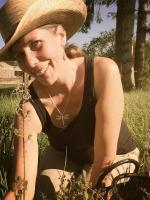 Promotion and Outreach Coordinator: Publicity and Community Engagement (March 2016-May 2019) Joyce LeCompte is an environmental anthropologist whose primary field is ethnoecology, with a specific focus on the role that plants play in human physical, cultural, and spiritual wellbeing. Dr. LeCompte successfully defended her dissertation in the fall of 2015, and is currently developing a research program called "Cultural Ecosystems of the Salish Sea." This collaborative and multidisciplinary project will examine the historical ecology of plant resource cultivation through ethnohistoric and agroecological lenses, and will link these findings to present-day food sovereignty concerns in contemporary communities, including issues such as the projected effects of climate change on traditional foods; ecological restoration, farming and gardening efforts on Native American lands; and the politics of collaboration to manage habitats that support traditional plant foods on publicly owned lands. As the Society's public engagement and communication coordinator, Joyce is particularly interested in exploring the intersections between public engagement and the Society's ongoing commitment to inclusiveness across intellectual and social difference. She is also interested in exploring how the Society can continue to support and encourage public scholarship amongst our members, the institutional barriers to engaging broader publics in their work that SoE members face, and successful strategies for overcoming them.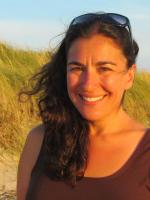 Promotion and Outreach Coordinator: Membership and Development (May 2018-2021) Daniela Shebitz is an Associate Professor at Kean University in New Jersey. She is a plant ecologist whoresearches the effects of land management on culturally and ecologically significant plants. She collaborates with local people to restore those plants and ecosystems which defined the region. Daniela serves as the Program Coordinator of Environmental Biology and Sustainability Sciences at Kean and she teaches courses in Field Biology, Conservation Biology, Medicinal Botany, Environmental Science, and Sustainability. She works with students on research in sites ranging from the urban parks of Union County and the wetlands of the New Jersey Pine Barrens to the rainforests of Costa Rica. She currently serves as the PI on a National Science Foundation Research Experiences for Undergraduates grant that investigates the effects of land management on diversity and ecosystem function in Costa Rica. Daniela first became involved with SoE in 1999 and is truly honored to be part of the SoE board.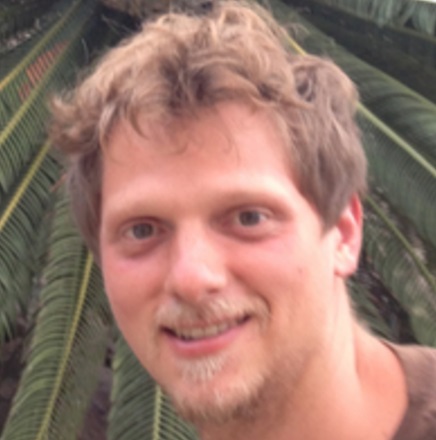 Promotion and Outreach Coordinator: Student Engagement (May 2016-May 2019) Alex McAlvay is a Ph.D. student in Botany at the University of Wisconsin–Madison and holds a B.Sc. in biology and anthropology from Western Washington University. His dissertation research investigates the evolutionary impacts of resource management practices on invasive field mustard (Brassica rapa L.) among farmers in Mexico. He has been involved in the Society of Ethnobiology since 2010, serving as undergraduate outreach coordinator, podcast team co-coordinator, and in other capacities. He is currently the ethnobotanist for the Herbal Anthropology Project, an organization working to conserve traditional ecological knowledge and ensure intellectual property protection. He has also volunteered with other projects and non-profits including the Huichol Center for Cultural Survival and Traditional Arts in Mexico, Black Mesa Indigenous Support in the United States, and the Nutrition, Environment, and Food Systems in Ethiopia project.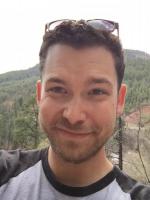 Web and Social Media Liaison (May 2017-May 2020) Jonathan Dombrosky is a PhD student at the University of New Mexico who primarily focuses on the late prehispanic/early historic zooarchaeology of north central and central New Mexico. His current research projects involve contextualizing the timing and tempo of fish procurement within the middle Rio Grande region of New Mexico around AD 1300–1600, and using stable isotope analysis on the bones of raptors to identify captive management practices during the same time period in the greater American Southwest/Mexican Northwest. Jonathan also has broad interests in conservation biology, archaeological residue chemistry, and urban wildlife. He has been involved with the Society of Ethnobiology since 2011, was awarded the 2012 Undergraduate Ethnobiologist Award, and serves as the Production Editor for Ethnobiology Letters.
Undergraduate Ethnobiologist Award Winner (June 2018-May 2019) Chlöe Fackler is an undergraduate student at McGill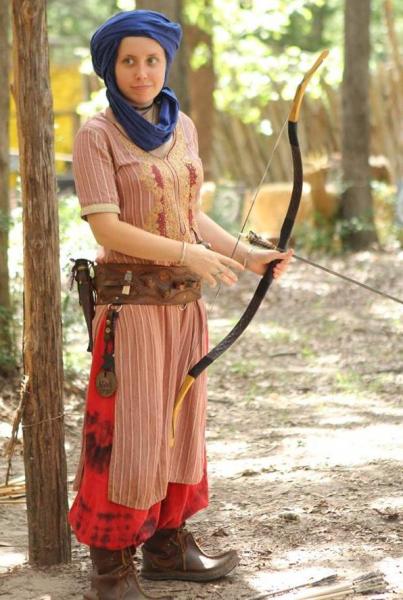 University, studying environmental biology, with a focus on botany and anthropology. Her current research focuses on the glucosinolate phytochemistry and potential applications of garlic mustard (Alliaria petiolate) to combat its invasive habit in southeastern Canada. She hopes to attend graduate school in the near future, and study the effects of US-Mexico border developments and extractive industries on the traditional management of plant communities in the Texas-Mexico borderlands. She is also interested in a myriad of other topics, including the connections between folklore and traditional ecological knowledge, as well as the changes in the technical and material archery traditions of the peoples of the North American Great Plains upon the introduction of the horse. Chlöe has been involved with the Society for two years, and hopes to use her position to further engage students and professionals alike to bolster societal involvement, and connect interested students with potential mentors, and vice versa.
Appointed Board Positions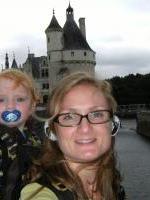 Conference Coordinator Liz Olson earned her doctorate degree in Anthropology from Case Western Reserve University in 2009, and is currently Assistant Professor of Anthropology at Southern Utah University, located in Cedar City, UT. She has conducted fieldwork in the USA, Mexico and Bolivia. Her doctorate research tackled questions about the constitution and distribution of indigenous ethnobotanical knowledge in west-central Mexico. She has used a blend of qualitative and quantitative approaches to study traditional ecological knowledge of medicinal plants and relate it to the processes of community development and community-based conservation. Currently, her research agenda is focused on the role of botanical knowledge in ethnomedical systems in Western Europe, the USA and Mexico. Liz is also very engaged in food and health sovereignty movements which she integrates in many of her classroom-based projects.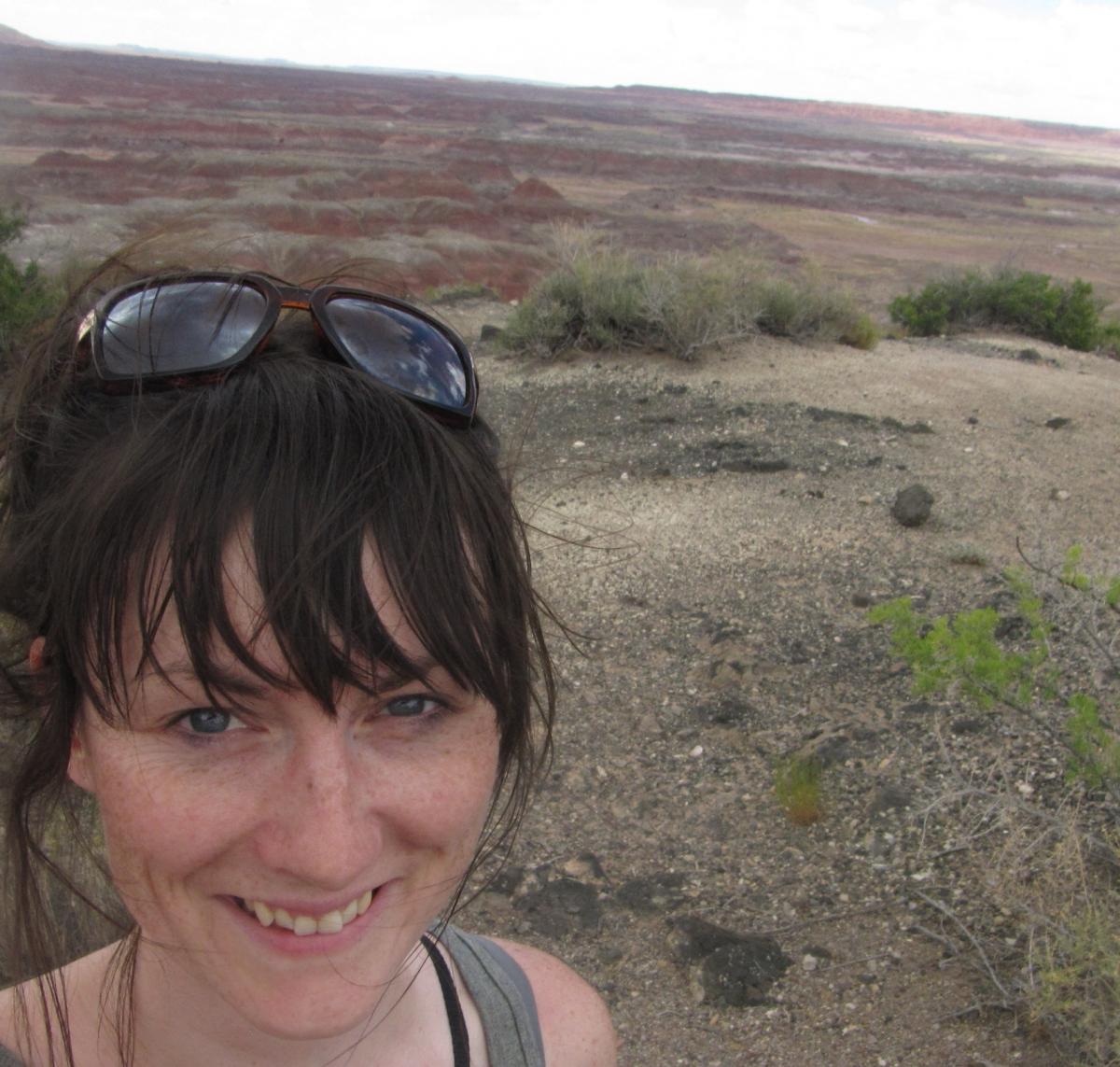 Awards Coordinator Ashley Blazina is an ecologist who examines how different cultures interact with and manage the ecosystems they live in. She is particularly interested in how these differences affect restoration and land management decisions, both on a regional and global scale. Previously a full-time writer and editor, Ashley has recently become more interested in the "linguistics of place," or how various cultures describe plants, patterns, and activities on a landscape. Ashley received her M.Sc. in Environmental and Forest Sciences with a concentration in ethnoecology at the University of Washington. Ashley previously taught in the University of Washington's Environmental Studies department, but is currently a full-time research scientist at the university, where she is examining how fire suppression/lack of anthropological burning affect current fire risk and land management.
Graduate Ethnobiology Research Fellowships Coordinator Scott Herron is serving at the coordinator of the Graduate Ethnobiology Research Fellowships.