Ethnobiology Ethics: 3 Raw Ethics Dilemmas and 2 New Ethics Principles
Ethnobiology Ethics: 3 Raw Ethics Dilemmas and 2 New Ethics Principles
The Ethnobiology Ethics series is designed for ethnobiologists to engage in discussions about ethics in the field, classroom and beyond. The purpose is to support a forum that explores our personal dilemmas and conflicts while building a community to help us all navigate the complexities of ethics in ethnobiology and be used as a teaching tool. Posts may be anonymous, as decided by the moderators (website committee). Please engage respectfully. Contact Chelsey Geralda Amrstrong to contribute (cga7@sfu.ca)
Words & Photos: Anonymous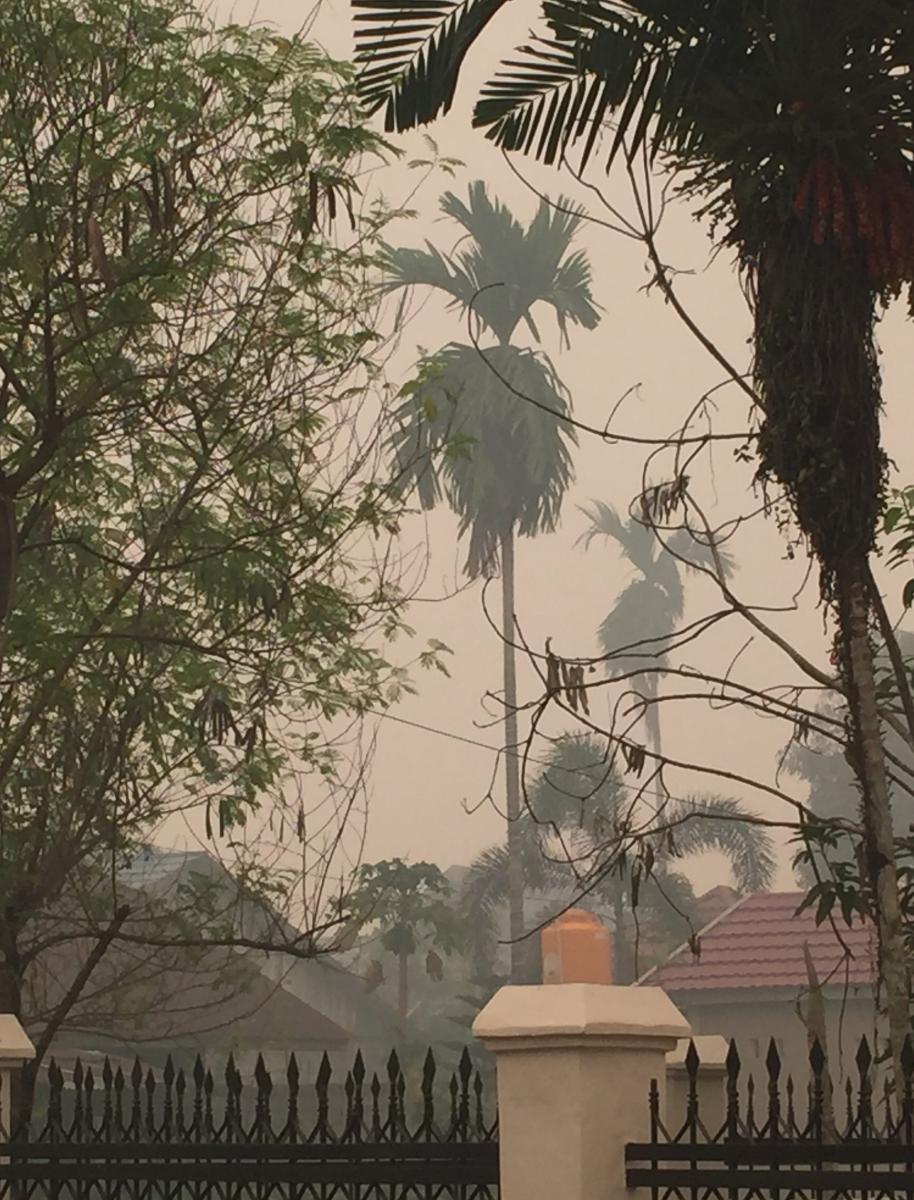 In this brief blog post, I bring up 3 ethical challenges I faced while working on a well-funded, interdisciplinary research team to investigate the fire ecology of a devastated landscape. I was hired by the lead social scientist on the team as the fieldworker who would collect data for the "human dimensions" portion of the project.The primary ethic driving my work as an ethnographer is to prioritize the rights and wishes of the people who live in the community of study. "Do no harm" is the first principle in the Code of Ethics of the American Anthropology Association of which I am a member. In their Code of Ethics, the Society of Ethnobiology, to which I also belong, instructs researchers to "prevent biological or cultural harms." (The Society of Ethnobiology adopted the International Society of Ethnobiology's Code of Ethics in 2010 with the consent of ISE.) These directives are ones I seek to adhere to when ethical challenges arise, as they frequently do in the course of doing fieldwork. When faced with difficult situations, the "do no harm" principle is the standard against which I judge the options I have when determining how to proceed. This method for navigating difficult ethical situations has worked thus far in most cases.
A second principle that is common in anthropological codes of ethics is that we have a responsibility to obtain all necessary research permits. The Society of Ethnobiology's Code of Ethics instructs researchers to obtain approval from the local community and to be sure to obtain consent from all collaborators. The Code of Ethics also requires researchers to obtain approval from "government as well as other local and national authorities, as required by local, national, or international law and policy." I have never had difficulty following the former rule to obtain permissions and consent from local governing bodies and persons. However, I have been troubled by the latter requirement because the community where I work is colonized by an inequitable and corrupt neo-colonial government.
Fortunately, the NGO who was hired to do logistics for the fire team would handle all national government permit requirements for me and the other team members, so I could somewhat avoid grappling with ethical dilemma related to contributing to the coffers of the neo-colonial government. Unfortunately, that same NGO who worked for the fire team also insisted on handling all of the logistics of my fieldwork. In May/June 2015, after being shown around the fieldsite by an entourage of the NGO's staffers, I ventured out of camp alone one afternoon unaware that the NGO disallowed me from having one-on-one conversations with local residents in the absence of my new entourage. The NGO staffers noticed me "missing," tracked me down, insisted that I board their mopeds, returned me to the NGO's bunkhouse, and told me that I could not go out alone again. After that incident, I began referring to the NGO entourage as my "handlers," "minders," and "babysitters." I could not see my way through this situation or figure out how to do ethnographic research correctly.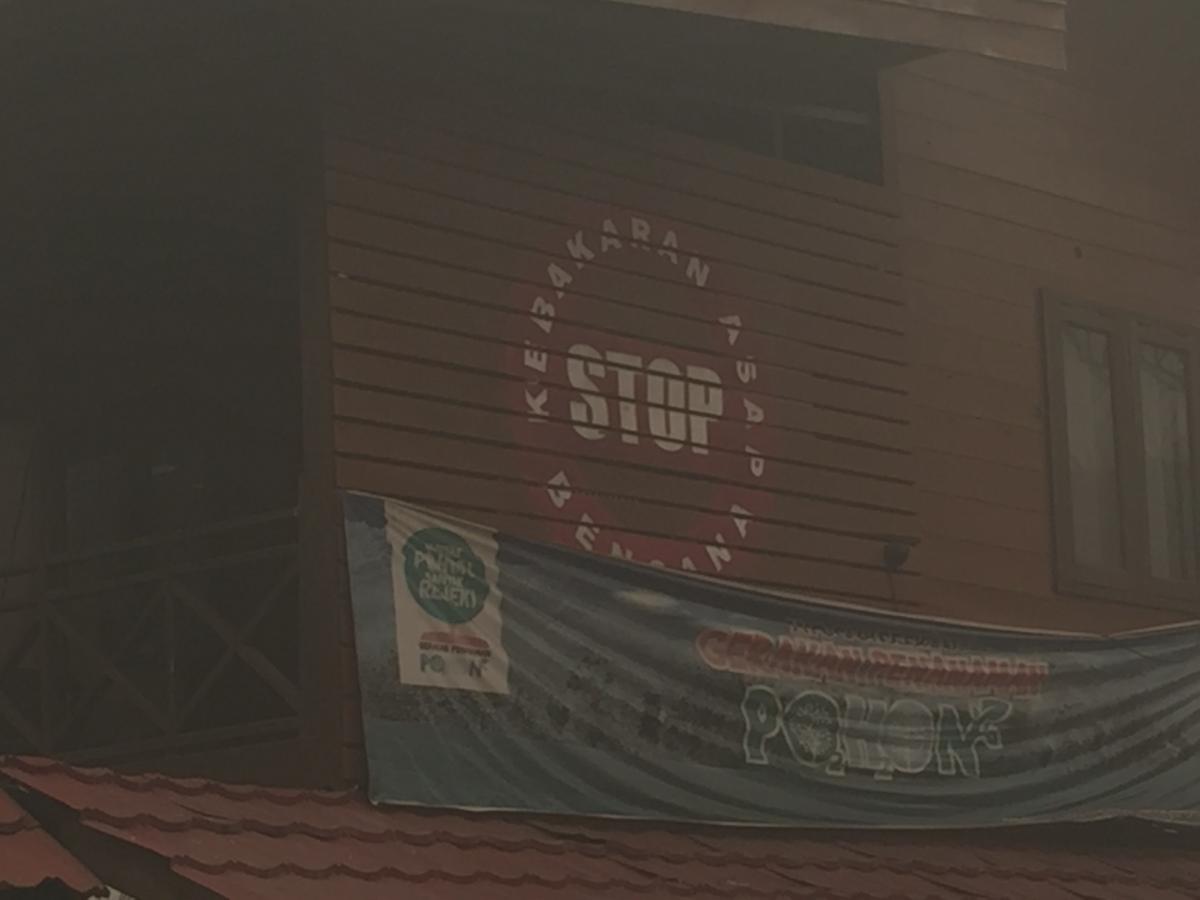 Ethics Dilemma #1: 1) be loyal to my commitment to do this work for a senior scholar who I deeply respect and continue working for the fire team under the restrictions imposed by the NGO, or 2) prioritize the community's rights and interests.
In my estimation, continuing to work under these conditions would mean that I could not correctly and ethically do fieldwork on the human dimensions of fire because, among other problems, the NGO's strictures prevented me from doing participant observation, developing rapport, and interviewing people who were not supportive of the NGO's neo-colonial activities in the region. With the NGO entourage as my tour guides, I conducted 47 interviews in May/June 2015, which means we were very productive. The clincher, though, is that 44 of those interviews were with elite men and only 3 were with women with whom I had sneaky side conversations when the entourage was chit-chatting with men. The head honcho of the NGO entourage repeatedly told me that women don't do anything but stay and home to care for their children. Simple observations of women flowing in and out of the peatlands in pursuit of activities related to resource management evidenced his misogyny.
Because of the generosity of a revered, senior scholar in bringing me onto this project, I was in a position to do work that is desperately needed, work that could aid in developing solutions and methods for remedying the problems related to a situation that The Guardian, in reference to the peat fires burning on Borneo and Sumatra during the 2015 fire season, called "the worst manmade environmental disaster since the BP gulf oil spill" (The Guardian 2015), and a "crime against humanity" (The Guardian 2015).In September and October during the worst part of the 2015 fire season, the Pollution Standard Index was consistently close to 2,000. The PSI ranges from 0-500. When the PSI is 300 or above, the air is considered to be "Dangerous". Between July 2015 and the end of October 2015, 500,000 people suffered from acute respiratory infections, 19 people died, and millions of additional people experienced smoke-related problems. In October 2015, I was in the smoke-affected area, surrounded by hotspots. I suffered from migraines for 9 straight days. I was fearful that the smoke would have long term repercussions for my health.
Ethics Dilemma #2: Is it ethical to: 1) be in the position to have the opportunity to contribute to finding solutions to one of Earth's worst human-caused disasters, yet flee the field because of an unethical team and a toxic atmosphere, and 2) to exercise my privilege that enables me to fly away from the thick smoke and avoid suffering respiratory infection, permanent damage to my health, and potentially a shorter life span?
I flew away from the fires and smoke. Hyper-aware of my own privilege, I made this decision despite knowing that most local people did not have the resources to escape the dangerous air pollution unless the government covered the expenses to evacuate them. My staying would not have negated my privilege in this case anyway. I still had the privilege of grappling with a scientific researcher's privileged 'challenges': riding in a chartered car, buying bottled water, having plenty of food, owning pens and paper to write with, communicating through a smart phone (and replacing it when mine fell out of my pocket and into the river when I squatted down in the lieu that hangs over the deep, wide, swiftly moving river draining the island's interior).
Ethics Dilemma #3: Do I 1) write up what I learned about the human ecology of this site, or 2) keep quiet and move on to my next project?
Publishing my experiences with the players in the neo-colonial game there – which include NGOs and researchers, Indonesians and Westerners – would mean exposing the dark side of environmental (mis)management there, the dishonesty and greed of an NGO devoted to primate conservation, and the corruption in organizations seeking to profit from mega-transnational carbon trading projects. The critiques of international science/development projects that anthropologists can provide are crucial ones for illuminating the ways capitalistic schemes impact Indigenous peoples. Is there any hope for remediating the negative impacts on Indigenous peoples if we do not expose the dark side of capitalistic science/development schemes? But publishing the information here also makes me and the institutions connected to me targets. People from a variety of social groups – expat and local NGO staffers, elites from the country's faraway political centers, researchers with big grants – could respond with vengeance.
Here is where I stand now: at this to publish or not to publish impasse after having dealt with the 3 above (plus many more) ethical dilemmas during the year that I worked on the fire team. This is such a specific situation that it might be difficult to find a clear answer in any code of ethics. If I were to propose some language to guide people who are similarly paralyzed by comparable ethical dilemma, I would propose these words:
Ethics Principles #1 and #2:
Take risks, yet protect your personal safety.
Maintain grace, yet subvert neo-colonial policies and practices that damage human wellbeing and/or ecological integrity.