Current Issue: 2022 Volume # 42 (2)
Special Issue: Tropical Agriculture: Past and Present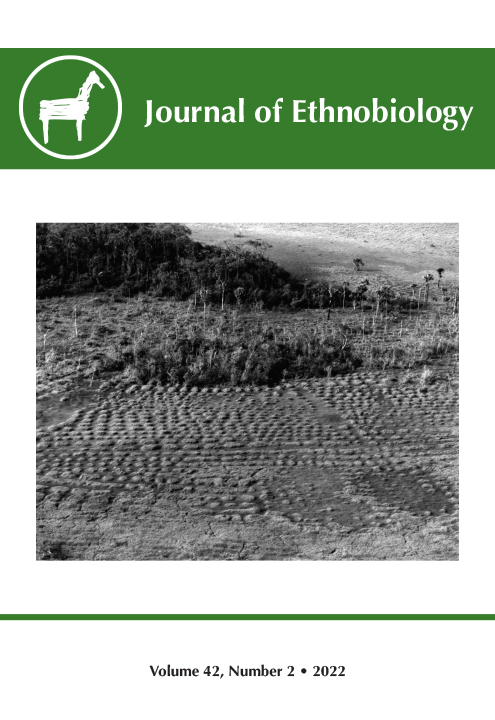 NEW ISSUE OUT NOW!
2022 Volume # 42(2)
Special Issue: Tropical Agriculture: Past and Present. Guest Edited by Lydie Dussol and Stéphan Rostain
For a limited time, all papers in this issue can be viewed online. Click an article title below to view the online version.
Click here for full, downloadable access
TABLE OF CONTENTS
Tropical Agriculture, Past and Present: Cross-Cutting Approaches to Global Challenges
Lydie Dussol and Stéphen Rostain
Fields and People at Río Bec (Mexico): A Study in Progress (2019-2022) of Settlement Agriculture in the Classic Maya Lowlands
Eva Lemonnier and Charlotte Arnauld
Ancient Agriculture on Lava Flows: Using LiDAR and Soil Science to Reassess Pre-Hispanic Farming on Malpaís Landforms in West Mexico
Antoine Dorison
Thinking Outside the Continent and outside the Box: Cross-Continental Comparative Studies Can Enrich Studies of Pre-Columbian Rasied-Field Agriculture
Doyle McKey, Leonor Rodrigues, Javier Ruiz-Pérez, Rumsaïs Blatrix, and Stépen Rostain
Local Knowledge of the Interactions Between Agrobiodiversity and Soil: A Fertile Substrate for Adapting to Changes in the Soil in Madagascar?
Juliette Mariel, Vincent Freycon, Josoa Randriamalala, Verohanitra Rafidison, and Vanesse Labeyrie
Semi-Domesticated Crops Have Unique Functional Roles in Agroecosystems: Perennial Beans (Phaseolus dumosus and P. coccineus) and Landscape Ethnoecology in the Colombian Andes
Jonathan Locqueville, Vanesse Labeyrie, Doyle McKey, Olga Lucia Sanabria, and Sophie Caillon
Supplementary File
Digging Deep: Place-Based Variation in Late Pre-Contact Mā'ohi Agricultural Systems, Society Islands
Jennifer G. Kahn and Dana Lepofsky
Traditional Agriculture and Food Sovereignty: Quilombola Knowledge and Management of Food Crops
Maiara Cristina Gonçalves, Fernanda Ribeiro da Silva, Daniele Cantelli, Maria Rita dos Santos, Paulo Volnei Aguiar, Eliseu Santos Pereira, and Natalia Hanazaki
Supplementary File