Current Issue - WILD MEAT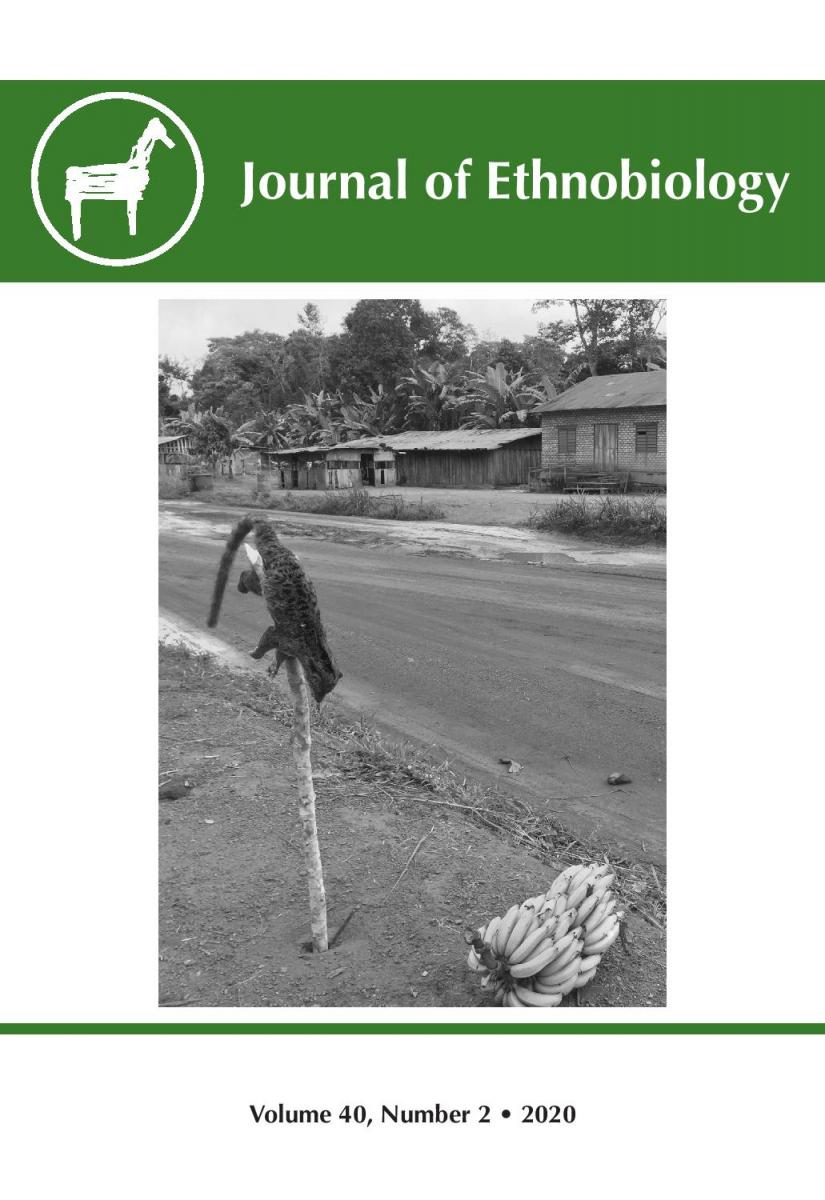 NEW ISSUE OUT NOW!
2020 Volume 40, Number 2
TABLE OF CONTENTS
WILD MEAT IN CHANGING TIMES
Daniel J. Ingram
AGE, RELIGION, AND TABOOS INFLUENCE SUBSISTENCE HUNTING BY INDIGENOUS PEOPLE OF THE LOWER MADEIRA RIVER, BRAZILIAN AMAZON
Simon B. Knoop, Thais Q. Morcatty, Hani R. El Bizri, and Susan M. Cheyne
RELATIONS OF BLOOD: TABOOS AND WILDLIFE CONSERVATION IN THE IDU MISHMI OF NORTHEAST INDIA
Sahil Nijhawan and Achili Mihu
BYCATCH OF THE DAY: WILD MEAT CONSUMPTION, ECOLOGICAL KNOWLEDGE, AND SYMBOLIC CAPITAL AMONG INDIGENOUS MAROON PARROT HUNTERS OF JAMAICA
Lydia Gibson
SOCIAL AND BIOLOGICAL CORRELATES OF WILD MEAT CONSUMPTION AND TRADE BY RURAL COMMUNITIES IN THE JUTAÍ RIVER BASIN, CENTRAL AMAZONIA
Hani R. El Bizri, Thaís Q. Morcatty, José C. Ferreira, Pedro Mayor, Carlos F. A. Vasconcelos Neto, João Valsecchi, Vincent Nijman, and John E. Fa
WILD MEAT TRADE CHAIN ON THE BIRD'S HEAD PENINSULA OF WEST PAPUA PROVINCE, INDONESIA
Freddy Pattiselanno, Janice K. F. Lloyd, Jeffrey Sayer, Agni Klintuni Boedhihartono, and Agustina Y.S. Arobaya
WILD MEAT SPECIES, CLIMATE CHANGE, AND INDIGENOUS AMAZONIANS
Richard Bodmer, Pedro Mayor, Miguel Antunez, Tula Fang, Kimberlyn Chota, Tulio Ahuanari Yuyarima, Samuel Flores, Benjamin Cosgrove, Nathaly López, Osnar Pizuri, and Pablo Puertas
UNDERSTANDING LOCAL ECOLOGICAL KNOWLEDGE, ETHNOZOOLOGY, AND PUBLIC OPINION TO IMPROVE PANGOLIN CONSERVATION IN THE CENTER AND EAST REGIONS OF CAMEROON
Ghislain Difouo Fopa, Franklin Simo, Sévilor Kekeunou, Ichu G. Ichu, Daniel J. Ingram, and David Olson
ADAPTING A TRADITIONAL HUNTING TECHNIQUE TO IMPROVE CAPTURE RATES FOR THE ENDANGERED YELLOW-FOOTED TORTOISE (Chelonoidis dentriculaturs) DURING ECOLOGICAL SURVEYS IN AMAZONIA
Thais Queiroz Morcatty, Aline Santos Tavares, Vincent Nijman, and João Valsecchi
WIDESPREAD USE OF TRADITIONAL TECHNIQUES BY LOCAL PEOPLE FOR HUNTING THE YELLOW-FOOTED TORTOISE (Chelonoidis denticulatus) ACROSS THE AMAZON
Aline Santos Tavares, Pedro Mayor, Luiz Francisco Loureiro, Michael P. Gilmore, Pedro Perez-Peña, Mark Bowler, Lísley Pereira Lemos, Magdalena S. Svensson, K. Anne-Isola Nekaris, Vincent Nijman, João Valsecchi, and Thais Queiroz Morcatty
Become a member of the Society of Ethnobiology and get free access to the Journal of Ethnobiology — the premier journal exploring the relationship of people to their biological worlds.

Most Read Articles Most Recently Cited Articles

MORE ARTICLES and BOOK REVIEWS are available at Ethnobiology Letters
Submissions
Manuscripts should be submitted through our Online Journal Systems portal at https://journalofethnobiology.org
All submissions will undergo an assessment for suitability and may be rejected if journal standards are not met. See our author guidelines for more details.
Authors who face constraints on internet access may email the editors directly at editor@ethnobiology.org