The Voices of Ethnobiology - The 2019 SoE Conference, Vancouver, BC
The Voices of Ethnobiology
The 2019 SoE annual conference will be held in Vancouver, B.C., May 8–11, 2019, in the traditional, ancestral, and unceded territory of the hən̓q̓əmin̓əm̓-speaking Musqueam people, on the University of British Columbia campus.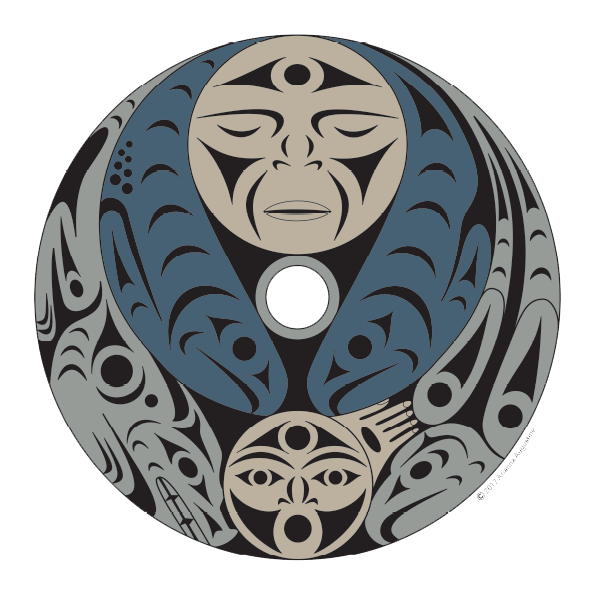 Our conference theme "Voices" recognizes the many ways ethnobiological knowledge is communicated and promoted through stories, songs, language, and activism. At this year's meeting, we hope to create spaces where people can comfortably add their voice to the many possible ethnobiological conversations. We welcome submissions on all ethnobiological topics.
#SoEthnobio19 #SoE2019Voices
OVERVIEW SCHEDULE
Wednesday, 8 May
10:00 am–4:00 pm
Workshops (various locations)
6:00–9:00 pm

Welcome reception, local dance performance, food, music, registration (Museum of Anthropology)

Performers and speakers:

Christie Lee Charles, Musqueam Nation. Poet Laureate of Vancouver

Chief Kwax̱itola Henry Seaweed, Nakwaxda'xw Nation.
T̕łaḵ̕wagilag̱a̱me Robert Williams, Dzawada̱'enux̱w First Nation
Ma̱lidi Sydney Roberts, Wei Wai Kum First Nation
Accompanied by Hereditary Chief Chester Lawson, Haíłtzaqv First Nation

Iaean Cranwell, Ngāi Tahu tribe
Makarini Rupene, Ngāi Tahu tribe
Joe Taurima, Ngāi Tahu tribe
Corinne Bataille, Te Whare Wānanga o Waitaha|University of Canterbury

7:00 pm–?
Informal gathering at Koerner's Pub
Thursday, 9 May
7:30 am–onwards
Registration, Snacks (First Nations House of Learning)
8:00 am–5:30 pm
Sessions (Geography and Music Bldg)
12:15–1:30 pm
Lunchtime Ethnobotany Walks, Student Mentor Lunch (Geography)
5:30–6:30 pm
Student Social (Koerner's Pub)
7:30–9:00 pm
Film: All Our Fathers Relations (First Nations House of Learning)
Friday, 10 May
7:30 am–onwards
Registration, Snacks (First Nations House of Learning)
8:00 am–3:00 pm
Sessions (Geography and Music Bldg)
12:15–1:30 pm
Lunchtime Ethnobotany Walks
2:15–4:00 pm
Poster Session (First Nations House of Learning)
4:00–5:30 pm
General Meeting and Awards Ceremony (Geography Bldg)
5:30 pm–?
Banquet: tour of c̓əsnaʔəm exhibit, dinner, and dance by Tsatsu Stalqaya (Coastal Wolf Pack) (Musqueam Reserve)

Saturday, 11 May

8:00 am–5:00 pm
Field Trips (various locations)
Here's a glimpse at some conference highlights
Conference activities start during the day Wed, 8 May with a host of workshops, field excursions, and round tables, and continue through Saturday, 11 May with our field trips. In addition to the usual high-calibre delivered paper and poster sessions, we will have:
A welcome reception with music, at the Museum of Anthropology
Sessions with longer time slots dedicated to story-telling
A space where Elders can gather and share knowledge
Workshops on topics such as Salish weaving, Indigenous mapping projects, and archaeobotanical identifications
A banquet at Musqueam First Nation, including tours of the Nation's cultural center and surrounding reserve
Three field trips highlighting the ways in which the deep history of the people of the Northwest is written on the landscape
A film screening and a discussion with the producer
Lunch time ethnobotany walks
Special student events
Local Indigenous foods peppered throughout (feel free to bring foods to share! - contact the organizers).

Statement on waste-reduction
In these crazy-world times, we are all increasingly aware of the negative impacts each of us has on the planet. As conference organizers, we are painfully aware that encouraging people to fly contributes significantly to greenhouse gasses and thus to the many social and environmental ills we are battling to counteract. Nevertheless, we also recognize that meeting with our community face-to-face means being (re)energized and educated, and enables us to go forward to create social change in our small corners of the world.
In planning the 2019 SoE conference, we have undertaken a variety of small actions that will hopefully raise awareness and reduce the impacts of our gathering.
We are re-using the conference badge-holders from the 2018 conference (we went around and collected them after the banquet last year!).
We encourage you to bring your own badge-holder. Some of us have a drawer-full.
We encourage you to bring your own travel mug.
We will have a travel-mug swap. So, if you have extras, bring them along to contribute.
We will have on-site recycling, composting, and will minimize waste whenever possible.
We are seeking locally sourced, bulk, organic foods for snacks at the conference.
We are offering a paperless (on-line) conference program option.
No plastic conference swag from us! Only local foods.

Statement on inclusivity and diversity
In our conference planning, we are also conscious of creating ways to encourage a range of respectful voices at our conference. For us, this means making the conference space welcoming to diverse communities and not allowing discrimination of any kind. To this end we have done the following; we welcome other suggestions:
Made sure there is a gender-inclusive (single-stall) bathroom in the conference venue.
Confirmed that there is wheelchair access to the conference venues.
Organized day-care options.
Set aside space for Indigenous Elders.
Created non-traditional sessions for knowledge sharing (story-telling)
We require all conference presenters to abide by the code of ethics adopted by our organization (https://ethnobiology.org/about-society-ethnobiology/ethics)
We encourage attendance by caregivers; no registration fee is required.

A Note about social media ethics
To encourage this conference being a safe and inviting space for diverse voices and perspectives, we offer the following guidelines for respectful social media conversations:
Only post content that represents your own thoughts.

Act in a professional and constructive manner, especially regarding sensitive or meaningful topics.

Show respect for others' opinions, and their rights to choose to participate or refrain from commenting in online discussions.

Do not post presenters' ideas or data without the expressed permission of the presenter. In our conference, a presenter's permission to share ideas and data will be indicated by our "thumbs up" icon, or through direct permission from the author(s).
Our "Thumbs Up" icon:
If you see this Icon on the title page or poster of a presentation, it means the author(s) have given permission to post images of their presentation online. If you do not see this icon, approach the author and ask permission about posting any information or images associated with the author before you share any information.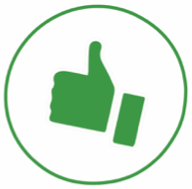 If you have any questions or ideas to share, contact:
We look forward to gathering with you in Vancouver, and celebrating the many voices of Ethnobiology.
- Daisy Rosenblum, Sarah Walshaw, Dana Lepofsky