Dr. Gail Wagner Receives the 2018 Distinguished Ethnobiologist Award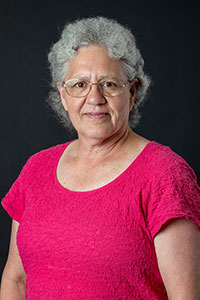 The Awards Committee is proud to present the 2018 Distinguished Ethnobiologist Award to Gail Wagner of the University of South Carolina.
Dr. Wagner's work has made broad contributions to the fields of archaeology and ethnoecology, including her extensive paleobotanical research on the Mississippian period, her experimental garden work to revive traditional crops, and her large body of research surrounding human foodways in times of cultural change.
Gail's substantial career embodies the mission of the Society of Ethnobiology: to promote the understanding of the past and present relationships between humans and their biological worlds. In addition to her research, Dr. Wagner has developed an extensive series of online resources for teaching and sharing ethnobotany, archaeology, and anthropology study materials, including dozens of videos and open-source guides. Her nominees for this year's award were a mix of academic and non-academic colleagues – a true testament to her work's wide influence and reach.