Vice-President/President Elect
Daniela Shebitz
Executive Director and Associate Professor, School of Environmental and Sustainability Sciences, Kean University, New Jersey
https://www.kean.edu/~dshebitz/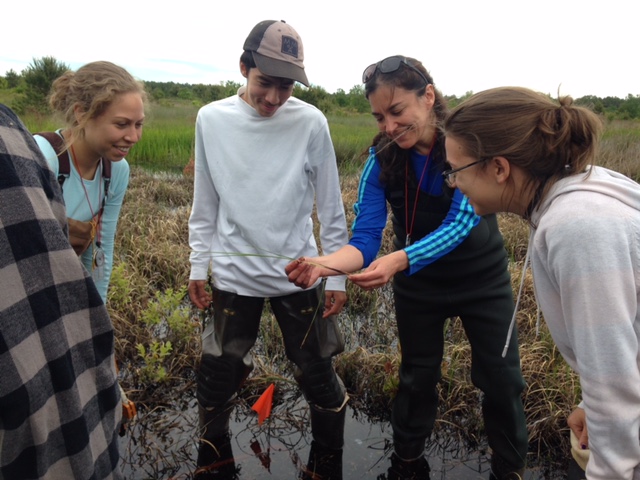 Immediately after graduating college in 1998, Daniela Shebitz joined the Society of Ethnobiology and it has been a big part of her life ever since. Dr. Shebitz is an ethnobotanist and restoration ecologist, who has worked with Indigenous and local people to restore culturally important plants that are becoming difficult to find in sites ranging from New York, New Jersey and Washington State, to Costa Rica and China. Daniela currently serves as the Executive Director and an Associate Professor for Kean University's School of Environmental and Sustainability Sciences in New Jersey where she teaches courses in Conservation Biology, Medicinal Botany, Ecology, and Sustainability. Daniela actively involves students in her research and her work has been published in all of the Society of Ethnobiology's publications: Journal of Ethnobiology, Ethnobiology Letters, and in an upcoming volume of Contributions in Ethnobiology. She holds her Ph.D. in Ecosystem Science from the University of Washington and her B.S. and M.S. from the SUNY College of Environmental Science and Forestry where she found her love of ethnobiology while working with sweetgrass. Daniela is active in her local and professional communities, serving on boards including the Society of Ethnobiology (Member at Large), the Hanson Park Conservancy and the New Jersey Higher Education Partnership for Sustainability and is the mother to two boys, a dog and a cat.
James R. Welch
Associate Researcher, Human Ecology and Public Health, National School of Public Health, Oswaldo Cruz Foundation, Brazilian Ministry of Health, Rio de Janeiro, Brazil.
http://lattes.cnpq.br/8102613416885609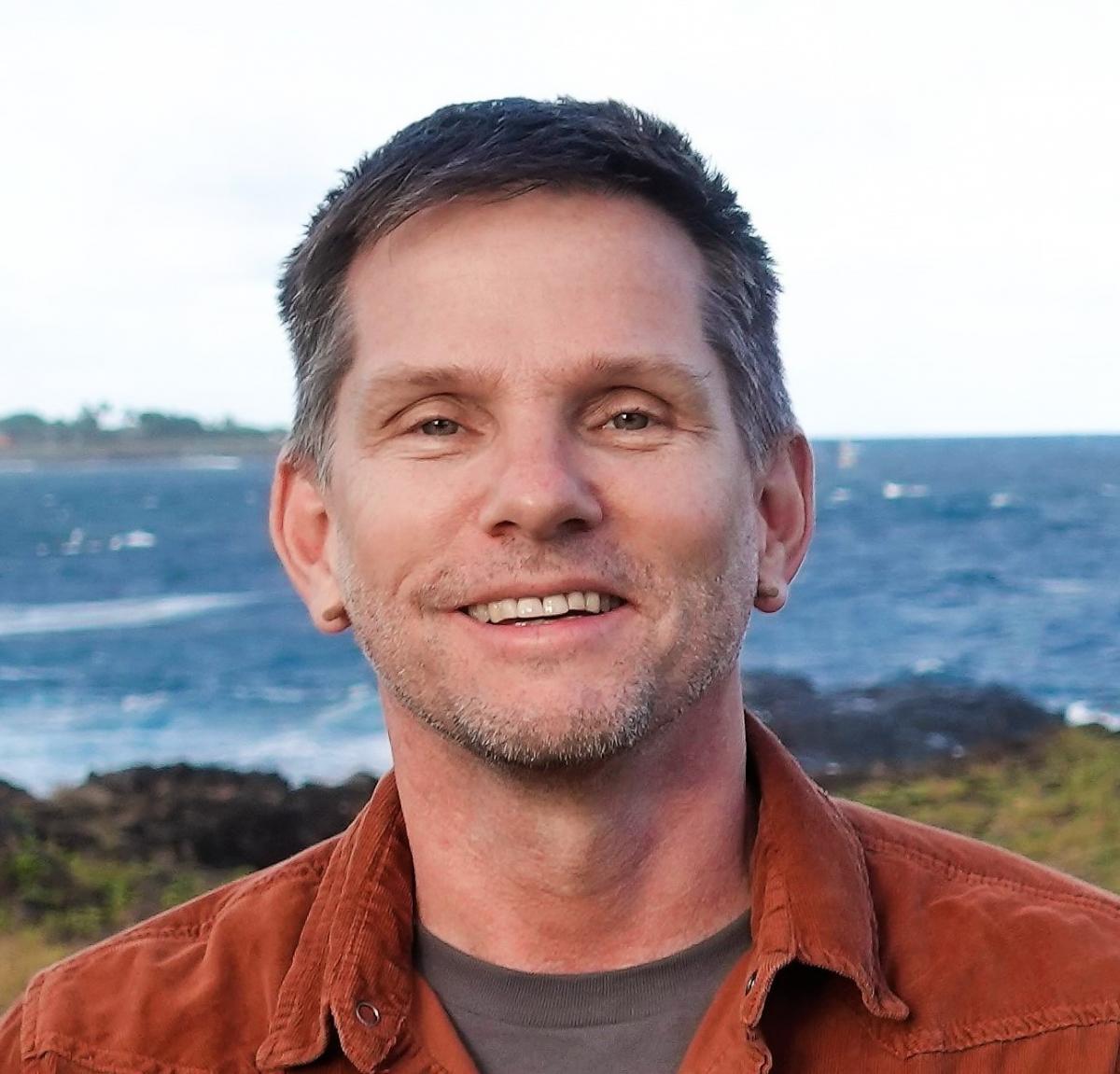 James was born and raised in Northern California on land traditionally occupied by the Coast Miwok and is now a recently naturalized Brazilian, living on land thought to have been previously occupied by the Tamoios. Dr. Welch is a graduate of Stanford University (AB in Anthropology), Sonoma State University (MA in Ethnobotany), and Tulane University (MA and Ph.D. in Anthropology). He has been involved in the Society of Ethnobiology in diverse roles since attending his first meeting in Oaxaca, Mexico (1999), including acting as editorial assistant for the Journal of Ethnobiology (2001–2002), co-editor of Ethnobiology Letters (2011–2018), author of the book Sprouting Valley: Historical Ethnobotany of the Northern Pomo from Potter Valley, California (2013) in the Contributions in Ethnobiology monograph series, and Promotion and Outreach member of the Board of Directors (2013–2016). As co-editor of Ethnobiology Letters, he spearheaded its transformation into a widely indexed and highly accessible gold open access journal that contributed to its success as a mature go-to reference for cutting edge scholarship in our field. These experiences have given him substantial familiarity with the editorial side of the society, including its goals and challenges, as well as firsthand knowledge of how the board operates as a collective body.
His principal research focuses on diverse intersections of Indigenous peoples' health, human ecology, foodways, ethnobiology, fire ecology, land rights, and community-based digital archives. He works with the A'uwẽ-Xavante, an Indigenous group in Central Brazil, with whom he has a 16-year collaborative relationship. When possible, he believes in establishing deep relationships between researchers and studied local communities that foster two-way dialog and co-constructed studies and initiatives of mutual interest. An example of this kind of relationship was his volunteer involvement in a two-year study for a land demarcation report that resulted in the identification of the Wedezé Indigenous Reserve (146,374 ha) in Mato Grosso state. He has also published numerous articles and several books, including Fire Otherwise: Ethnobiology of Burning for a Changing World, co-edited with Cissy Fowler. He is currently finishing his fifth book entitled A'uwẽ Life Cycles: Age Organization, Environment, and Well-being. Another current project is creating a community-run digital archive that will serve to return a half-century of scholarly research, photographs, and documents to multiple A'uwẽ villages, as well as allow them to store, access, and share their own multimedia content.
His vision for the society includes working with the board and editors to ensure it continues as a global leader in connecting ethnobiology scholars of diverse backgrounds and career stages, fortifying its relevance and accessibility for Indigenous and local scholars and stakeholders, advancing its agenda of social engagement, continuing strengthening its mid to long-term financial security, and ensuring its publication venues continue to gain relevance for a broad ethnobiology audience. He would also listen to the membership, board, and editors to expand and refine his vision for the society's future. It would be an honor to serve as President-Elect and President of this extraordinary society, which he considers his academic "home."
---
Secretary
Alex McAlvay
Assistant Curator, Institute of Economic Botany, New York Botanical Garden
https://www.nybg.org/person/alex-c-mcalvay/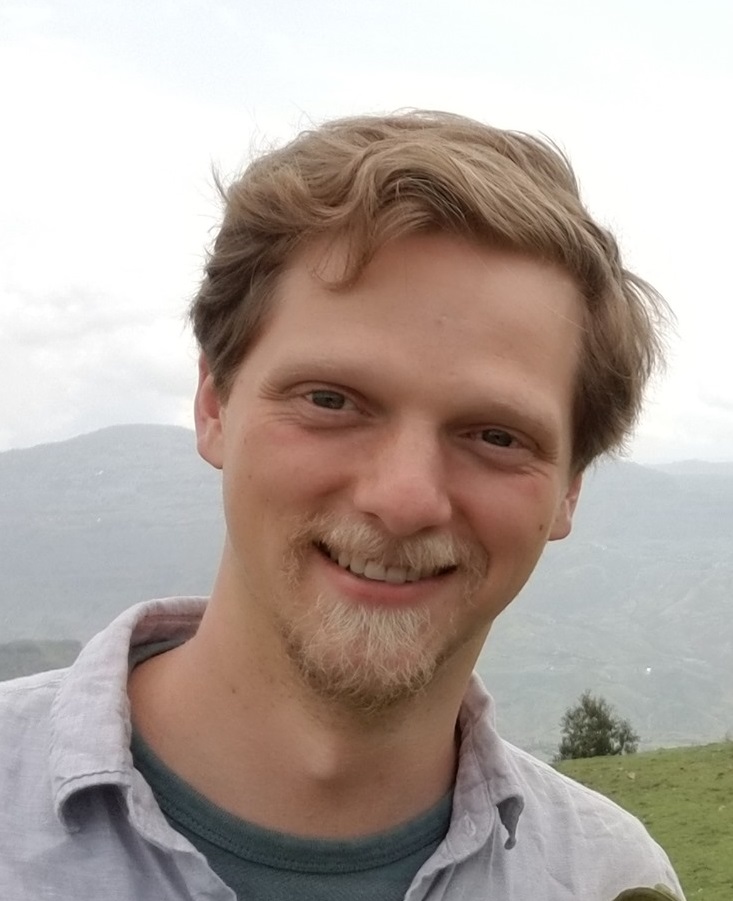 Dr. Alex McAlvay is an Assistant Curator in the Institute of Economic Botany at the New York Botanical Garden. His research focuses on the ecological and evolutionary impacts of traditional plant stewardship practices in Mexico, Ethiopia, and Canada. His dissertation research combined ethnographic interviews, genomics, and GIS to trace the origins of Brassica rapa crops (e.g., bok choy, napa cabbage, turnips), their escape from cultivation, and their adoption as a weedy edible plant by Mexican farmers. His postdoctoral work in northern Ethiopia centered around traditional mixed wheat-barley cropping systems, their climate resilience, and threats to their persistence. He also maintains a long-term collaborative research program along the Pacific Northwest Coast focused on salt-marsh gardens and other anthropogenic ecosystems. He is enthusiastic about the possibility of rejoining the SoE board in a new role following earlier service as an undergraduate and graduate outreach coordinator. He would embrace the opportunity to continue working on initiatives related to accessibility and to facilitate the day-to-day functioning of the society.
Isabel Rivera-Collazo
Assistant Professor, Biological, Ecological and Human Adaptations to Climate Change, Department of Anthropology and Scripps Institution of Oceanography, University of California San Diego
https://humanecology.ucsd.edu/people/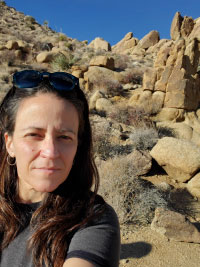 Dr. Isabel Rivera-Collazo is an Assistant Professor on Biological, Ecological and Human Adaptations to Climate Change at the Department of Anthropology and Scripps Institution of Oceanography, and directs the SIO Human Ecology Laboratory. Prof. Rivera-Collazo is native to Borikén (Puerto Rico). Her work combines earth sciences, archaeology and marine ecology to understand social vulnerability to climate and environmental change, in particular through food and habitat security in coastal and marine areas. Through geoarchaeology and archaeomalacology, Prof. Rivera-Collazo works to identify lessons from the past that are relevant to communities in the present. Her research project DUNAS, combines sand dune restoration, cultural heritage and climate change to stimulate community resilience. Most recently Prof. Rivera-Collazo leads the California Heritage Climate Vulnerability Index research project together with the CA State Historic Preservation Office. This project seeks to understand the multiple definitions of site importance, and the interface between cultural significance, climate hazards threatening heritage, and prioritization of action to mitigate climate-related impacts. Rivera-Collazo works with the Borikua / Taino communities in Puerto Rico and the Tongva community of Catalina Island in California. Her work highlights the importance of building horizontal partnerships with indigenous communities through citizen science and communal archaeology. Her practice emphasizes collaboration to identify community-relevant research questions, where the recovery of past knowledge can help decolonize historical accounts and can contribute to answer questions and solve climate-related issues in the present. She is a founding member of UCSD Climate Action Lab, and has been awarded the 2020 Climate Adaptation Leader Award and the 2020 UCSD Integrity Award.
---
Promotion and Outreach Co-ordinator: Membership and Outreach
Zoë Eddy
Lecturer, Harvard University
(She/her/hers)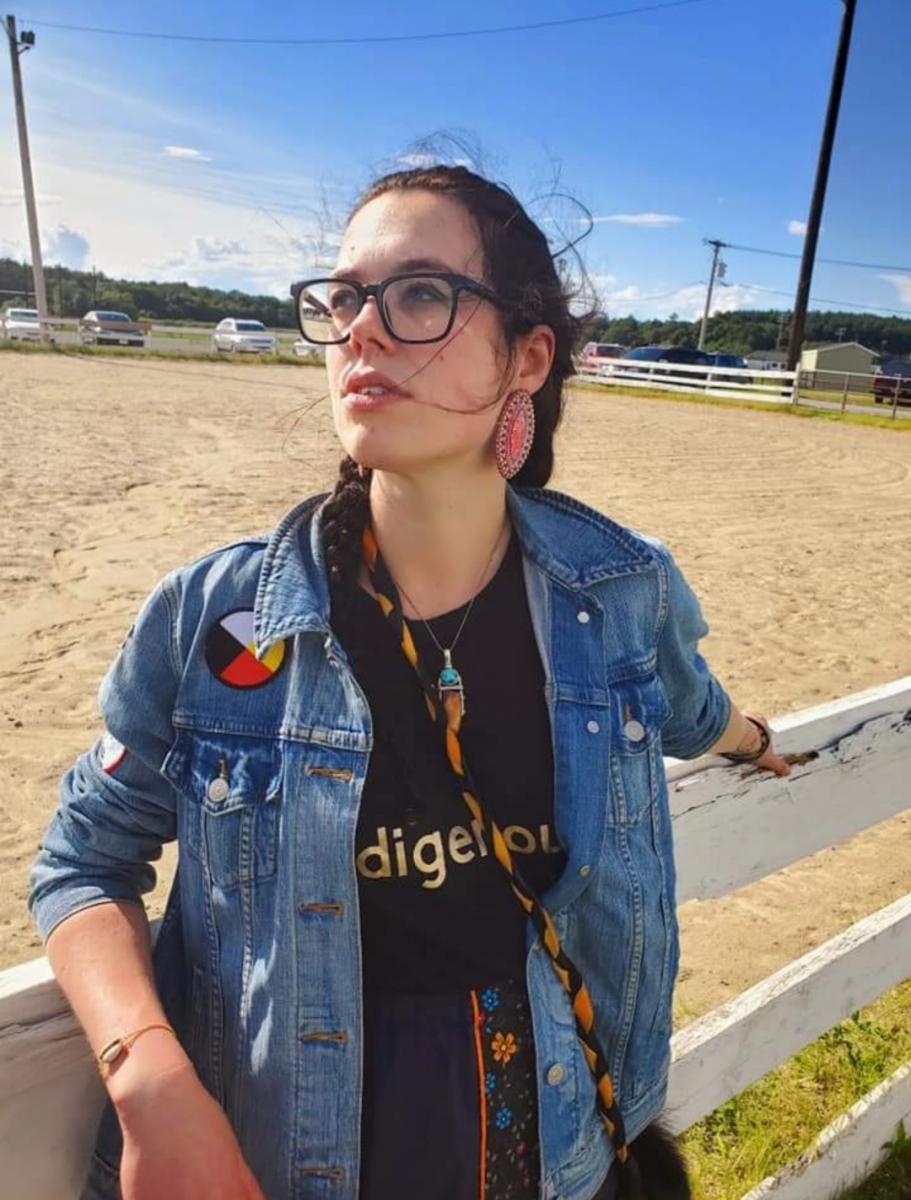 Dr. Zoë Eddy is a scholar and activist of both Indigenous (Huron-Wendat, Anishinaabe) and settler heritage. She received her PhD in both social anthropology and archaeology from Harvard University. Interdisciplinary Indigenous studies is at the core of both her academic and non-academic work: she seeks to bring Indigenous issues and decolonial practice to all spaces. Adjacent to this, she focuses on interspecies anthropology and sociocultural understandings of environmental systems. This ranges from understanding Indigenous ways of knowing to working with under-served communities to navigate health inequities and environmental justice. Additionally, she is an interdisciplinary scholar and activist: she works with people from across fields of expertise to bring innovative research to all spaces. She sees her work as an interdisciplinary practice grounded in environmentalism, interspecies relationships, and global Indigenous movements. In particular, she examines how different communities of people have maintained cultural resilience through foodways. She works predominantly in North America but also in Japan.
She has two active research projects connected to issues of social justice. She is currently researching the importance of guinea fowl importation and domestication for historical racial justice. She is also researching how Indigenous food sovereignty movements have benefitted from and navigated digital spaces in pursuit of environmental justice. Beyond these two projects, she researches how Livestock Guardian Dogs have allowed for gender equity and interspecies collaboration in US small-scale farming.
In her professional work, both inside and outside of university systems, she collaborates with diverse communities to bring unique cultural heritages to the forefront. As humans, so much of our cultural heritage, whether we realize it or not, is grounded in our relationship with the land. She seeks to empower people to explore and strengthen their relationship to how they interact with the plants, animals, and wider ecologies with which they interact. Within the society for ethnobiology, she would work to find ways to blend academic and non-academic communities in pursuit of environmental knowledge. As an ethnographer, she would be thrilled to collaborate with diverse scholars and groups to develop the goals and scope of this society. Within the society, she aims to create bridges between people, expand participation in ethnobiology, and find ways to support innovative projects.
Outside of academia, she raises guinea fowl, heritage chicken breeds, and honeybees. She is also a seedkeeper for her tribe and cultivates and cares for Indigenous crops. Finally, she is a performing artist and poet who creates work connected to Indigenous environmental sovereignty. Chi-Miigwech.
Grant Snitker
ORISE Postdoctoral Researcher, Center for Forest Disturbance Science, US Forest Service - Southern Research Station
https://grantsnitker.github.io/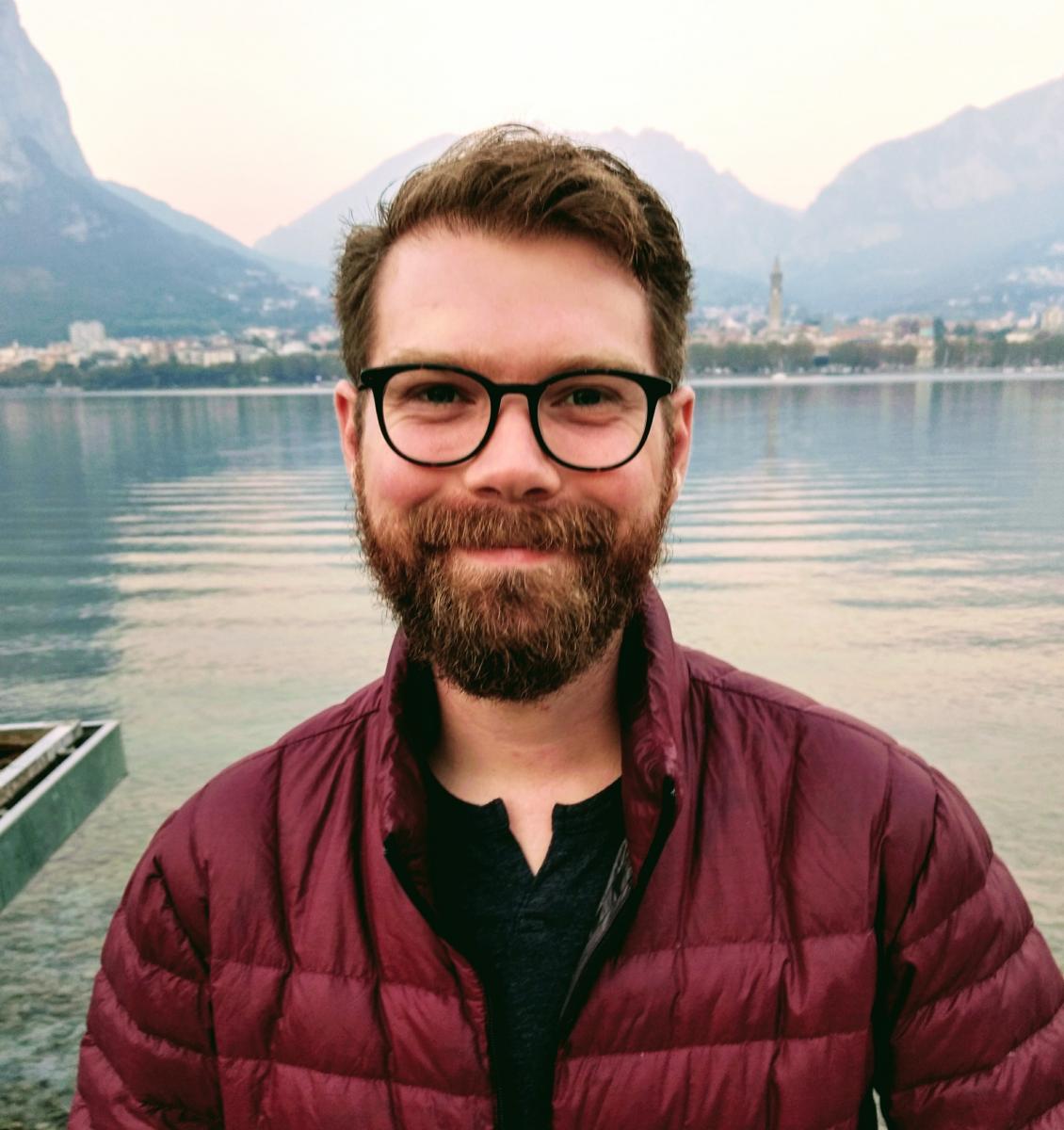 Dr. Grant Snitker is an environmental archaeologist specializing in the dynamic feedbacks between fire, humans, and long-term environmental change using interdisciplinary approaches to charcoal analysis, landscape archaeology, and geospatial proxy modeling. Currently, he is a postdoctoral researcher at the Center for Forest Disturbance Science within the U.S. Forest Service's Southern Research Station, as well as an affiliate of the Center for Archaeological Science at the University of Georgia in Athens, GA. Dr. Snitker's work regularly intersects multiple disciplines outside of anthropology, including fire ecology, soil science, and geography, allowing him to develop projects in partnership with universities, federal agencies, and practitioners interested in long-term anthropogenic fire in multiple fire-prone regions. He plans to draw on these experiences to 1) extend membership recruitment strategies to reach a diverse, interdisciplinary group of scholars, and 2) continue to Society of Ethnobiology's mission to promote membership among underrepresented groups, particularly scholars in the non-academic and practitioner communities. To achieve these goals, he will rely on experience gained in co-organizing joint-academic/practitioner workshops, regular interaction with non-university scholarly communities, and previous leadership roles in his graduate student organization. Dr. Snitker looks forward to learning from and contributing to the growing membership of the Society for Ethnobiology.