The 42nd Annual Conference of the Society of Ethnobiology in Vancouver, B.C., May 8–11, 2019
Primary tabs
Congratulations to All!
Distinguished Ethnobiologist Award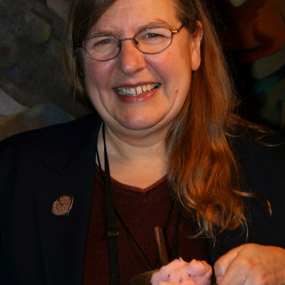 Nancy Turner (Professor Emeritus, Environmental Studies, University of Victoria)
Dr. Turner is professor emeritus in the Environmental Studies Department at the University of Victoria in British Columbia. Dr. Turner is an ethnobotanist who has worked extensively with the Indigenous peoples of the Pacific Northwest for the past 40+ years. Dr. Turner's contributions to the field have been nothing short of prolific—her condensed curriculum vitae includes 26 pages of books and papers she's authored or co-authored, presentations she's made across the globe, and professional appointments she has held throughout her extensive career. To further highlight Dr. Turner's amazing contributions to the field, we've included a few excerpts from her nomination packet:
"Nancy was at that forefront of a myriad of scholarly concepts and ideas that arose from her careful listening to and respect for Indigenous knowledge. A few of these concepts that have now become commonplace in scholarly conversations are: cultural keystone species and places, knowledge refugia, eco-cultural restoration, and Northwest Peoples as cultivators. The list is long and the impact great."
"Nancy's mentorship far surpasses the classroom, and her passion for plants, people, and place are shared freely and with the greatest humility, kindness, and integrity."
"She has now written a 'five-foot shelf' of works, almost all of them with First Nation coauthors as well as consultants."
"We believe that Nancy's greatest contribution to our Society, and indeed to the discipline of Ethnobiology, is that she inspires all of us to see the value and beauty in other people's knowledge, and to create a world where diversity – both ecological and cultural – is something that is embraced and protected."
---
Jessica Mae Orozco Indigenous Ethnobiologist Graduate Fellowship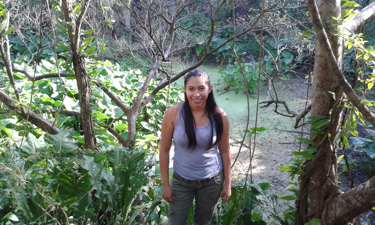 Florencia Pech-Cardenas (Natural Resources Science and Management, University of Minnesota)
Florencia is a Yucatecan Maya woman from the Yucatan Peninsula in Mexico. She is also a botanist and a current Ph.D. student at the University of Minnesota's College of Food, Agricultural and Natural Resource Sciences (CFANS). Florencia's areas of interest include indigenous natural resource management, sustainability, international development and tourism. Florencia's research seeks to understand how handicraft production for the Yucatecan tourist market is influencing livelihoods and dry tropical forest
management in Maya communities close to the World Heritage Site of Chichen Itza. Specifically, she is analyzing the social and environmental impacts of handicraft production by exploring ethnobotanical, ecological, socio-political and gender-related lenses of such production.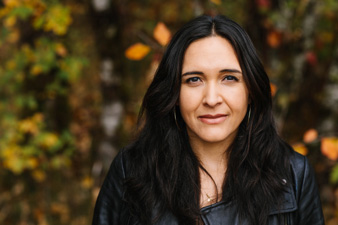 Leigh Joseph (Environmental Studies, University of Victoria)
I am a member of the Sḵwx̱wú7mesh (Squamish) First Nation. My ancestral name is styawat and I am an ethnobotanist by training. I completed an MSc in ethnobotany and I am currently pursuing my PhD in ethnobotany at the University of Victoria. My interest in the relationship between food and culture developed at an early age and was nourished by my visits with my great uncle, Chester Thomas, and my great auntie Eva at their home along the Nanaimo River. My memories of that time include watching him smoke the salmon he caught from his dugout canoe and sharing nourishing meals every time we'd visit. These early experiences developed my awareness of how important the links between food, culture and family are. Having worked with a number of different First Nations communities within the field of ethnobotany over the past five years I am now focusing my doctoral work on exploring linkages between Indigenous plant relationships, land-based practices and health. Specifically I am focusing on how the Type 2 Diabetes crisis in two Indigenous Communities can be addressed through increased access to Indigenous foods, plant medicines and culturally related exercise.
I deeply value the importance of getting out onto the land and learning in a hands-on way about culturally important plants and how they connect us to place. I am motivated to share this aspect of my own learning with the Indigenous communities that I work with.
---
Urban Ethnobiology Graduate Fellowship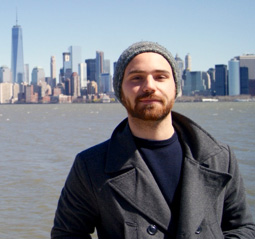 David Colozza (Department of Geography, King's College London - National University of Singapore)
Areas of interest: food systems change, traditional diets, Indigenous knowledge and practices related to food www.linkedin.com/in/davidcolozza
David is a researcher on the Joint PhD Geography programme at King's College London and the National University of Singapore. His doctoral research focuses on studying the impact of socio-economic change, and particularly urbanisation, in Indonesia, on traditional local diets, knowledge and practices related to food. As part of his PhD research, David has conducted qualitative fieldwork in Yogyakarta, Indonesia, to study changes in dietary patterns over time, and to understand how and why traditional practices such as food selfproduction and sharing have persisted among local urban residents. David's broader research interests relate to the interactions between human and natural ecosystems, and particularly the links between agricultural production systems, biodiversity resources, and the local indigenous knowledge associated with these.
---
Ecological Knowledge Research Graduate Fellowship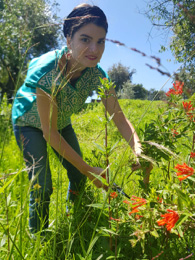 Josephine Tempesta (Universidad Autonoma de Queretaro, Mexico)
Josephine is currently pursuing a Masters degree in the Universidad Autónoma de Querétaro in Mexico and conducting research on the medicinal plants used for women's reproductive health in the indigenous zone of ñähñu in the municipality of Amealco de Bonfil in Querétaro, Mexico. The health sovereignty of the population is vulnerable due to a loss of the language and culture, and the research's main objective is biocultural conservation. Josephine will use the SOE fellowship to host an open event to foster the exchange of experiences concerning traditional medicine and to strengthen management practices and preparation of medicinal plants.
---
Undergraduate Ethnobiologist Award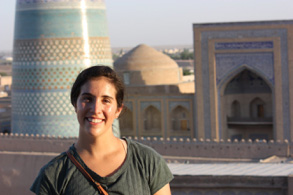 Sydney Hunter (Archaeology, Boston University)
Sydney is an undergraduate at Boston University studying archaeology with a focus on paleoethnobotany. Her current research focuses on the development of agricultural strategies in Central Asia using both micro and macrobotanical remains. Her undergraduate thesis examines early agriculture in the ancient city of Kath, Uzbekistan during a time of agricultural and economic transition. She hopes to attend graduate school in the near future to study agricultural sustainability and the role of trade networks throughout Central Asia in the historic periods. Sydney plans to apply her studies of sustainability in desert climates in the past to help modern societies adapt to climate change in the future. Through her position, Sydney hopes to make the Society of Ethnobiology more accessible to undergraduate students and to connect students with mentors to facilitate new opportunities for research within the field of ethnobiology.
---
Majority World Conference Travel Award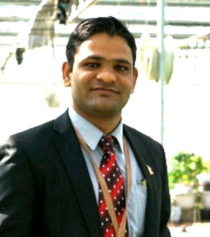 Balram Awasthi, M.Sc. (T.U) (Lecturer, Tribhuvan University, Siddhanath Science Campus, Kanchanpur, Nepal; PhD Scholar Xishuangbanna Tropical Botanical Garden, CAS, China)
Balram Awasthi, from Nepal, completed his masters degree from Central Department of Zoology, Tribhuvan University, Nepal. He has been a Lecturer of Zoology at Tribhuvan University, Siddhanath Science Campus Nepal since 2015. He teaches many courses, including one on Ethnobiology & Biodiversity conservation at the undergraduate level. Balram has supervised graduate-level project work on ethnobiology. Currently, Balram is completing his PhD work at the Xishuangbanna Tropical Botanical Garden, at the Chinese Academy of Sciences in China. Balram's research interest are mainly focused on the ecology and evolution of plant-animal Interactions, conservation biology and ethnobiology of Indigenous people and their role in biodiversity conservation.
---
Indigenous Conference Travel Award
Morgan Fluker (Anthropology Department, University of South Carolina, Columbia)
Morgan is a registered citizen of the Kaw Nation Indian Tribe from Valley Center, Kansas in the United States. She is currently an Anthropology M.A. student at the University of South Carolina. Her research interests include paleoethnobotany, archaeology, environmental archaeology, and public awareness. Morgan's current research is focused on assessing Mississippian migration and Late Woodland cultural change in central South Carolina through changes in dietary practices.
Morgan is a first-year master's student at the University of South Carolina, Columbia. Morgan's research centers in the fields of archaeology and paleoethnobotany.
---
Graduate Student Conference Travel Award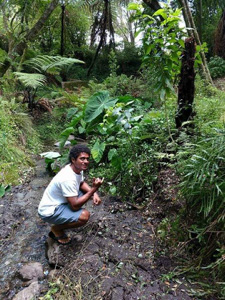 Mesulame J Tora (Horticultural Science, Massey University (MU), New Zealand)
Mesu is an MSc student at MU School of Agriculture and Environment. His research interest lies on Pacific ethnobotany, agroforestry and conservation. For his MSc project Mesu is researching the role of indigenous knowledge in mitigating fungal threats to local ecosystems. His using the recent myrtle rust (Austropuccinia psidii) incursion to New Zealand as a case study where he is specifically focussing on the Maori community and the importance of matauranga (Maori knowledge retained orally and through cultural practices), tikanga (customs, traditions and protocols), whakapapa (species assemblages within a paradigm relative to human beings) and the practice of kaitiaki (the act of guardianship and protector of flora and fauna) to ethnobiology and the development of indigenous biosecurity measures to protect culturally important plant species.
---
Undergraduate Student Conference Travel Award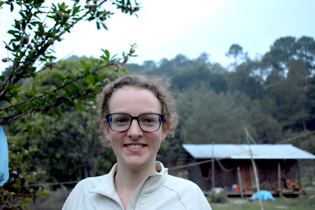 Adele Woodmansee (Biology and Social Anthropology, Harvard University)
Adele Woodmansee is a fourth-year undergraduate at Harvard University who is completing a double major in Integrative Biology and Social Anthropology with a minor in Latin American Studies. Her senior thesis research looks at maize agriculture in a community in Oaxaca, Mexico, where she has been working for several years. She has conducted fieldwork in a Zapotec community in the Central Valleys of Oaxaca and is combining a genetic study to test for transgenic contamination in native maize varieties with ethnographic research on systems of value around native seeds and methods of economic adaptation to free trade agreements and drought. Her main research interests include subsistence agriculture, seed diversity, and immigration.